On 3rd September 2022, a horde of rabid wargamers* descended upon Warlord Games HQ here in Nottingham for our annual tradition of throwing our doors wide open, baring (almost) everything for all to see.
Judging by the good-natured smiles of our captives… *cough* I mean visitors, we'd wager a good time was had by all, even the staff! Guests had the opportunity to get a good look behind the scenes at the inner workings of a wargames manufacturer. Happily, not too many people wandered off from their designated tour groups, or at least we haven't discovered any stragglers in any nooks in the days since…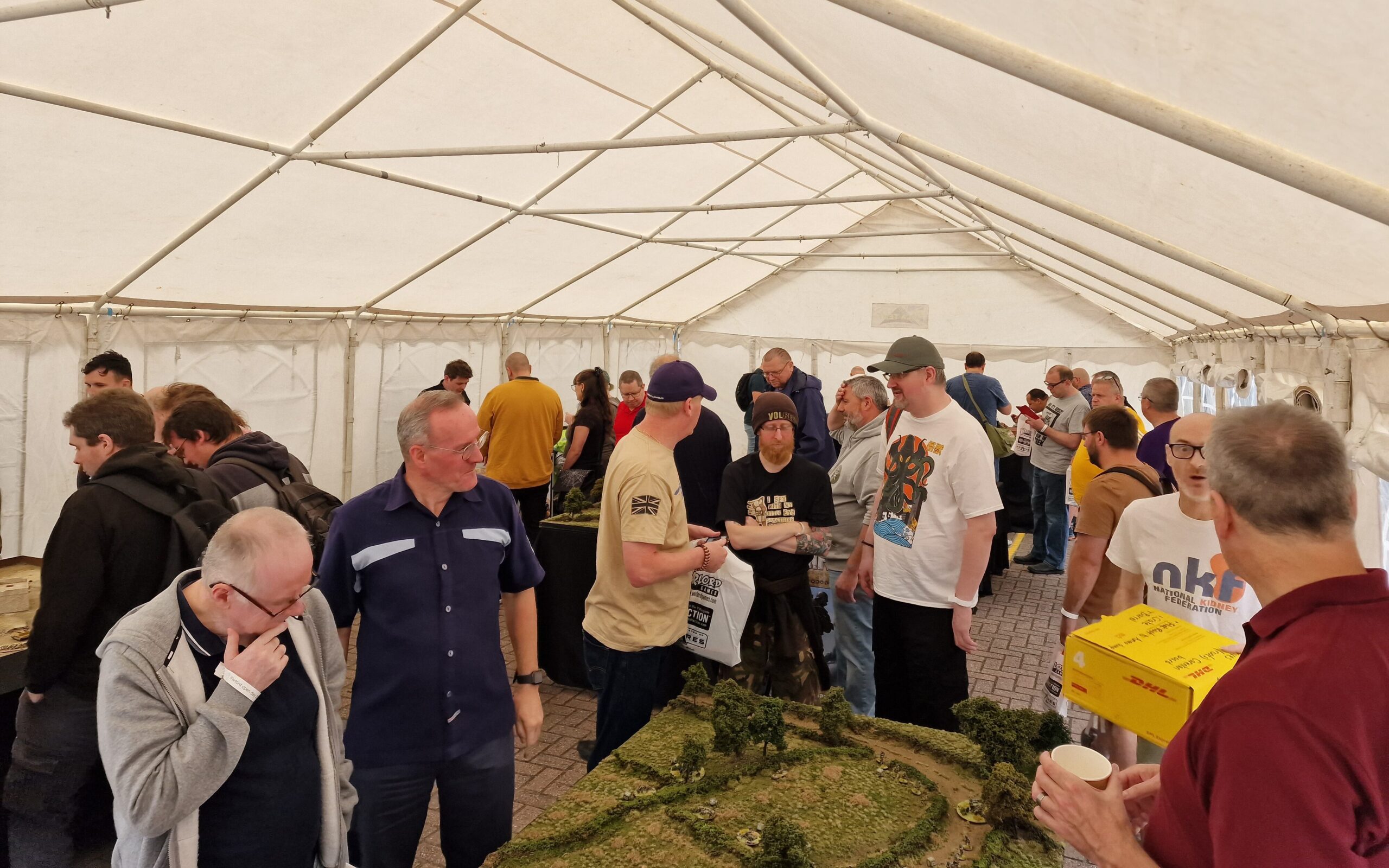 Here we'll show off just a little of what transpired throughout the day.
Tours
Our visitors were whisked around the whole place to get a good look at everything that goes into making a Warlord Games miniature. At least that was the plan! Our resident Australian in Metal Casting, Pete Hely, managed to extend the length of several tours with his legendary storytelling abilities, but we got them all through in the end.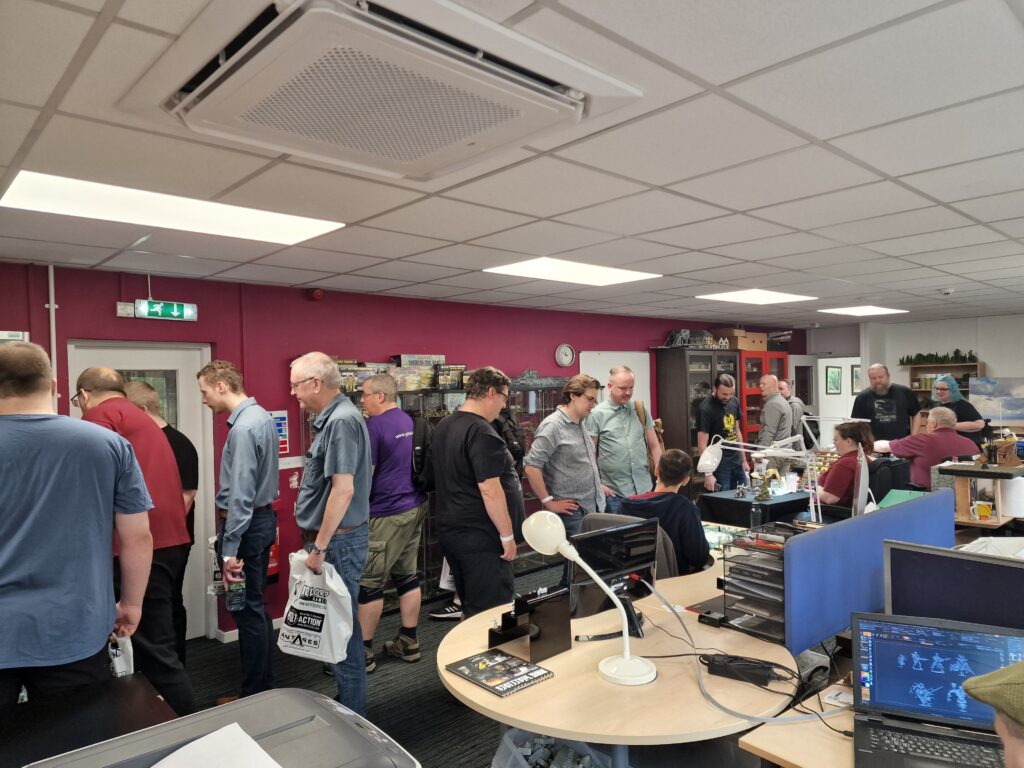 The route took guests all through the site, beginning with the studio, where the keen-eyed could spot an as-yet unreleased model or several (without, if we're being honest, looking very hard at all!), through each of the casting departments: traditional resin, Warlord ResinTM and finally metal, before heading through our packing department and into the wider warehouse, where they could grab a cup of tea and rest their legs.
Seminars
Three seminars took place during the day. Andy Chambers, a veteran games designer who most recently developed Blood Red Skies and co-wrote our licensed 2000 AD games, was first in the line of fire, ruminating on his approach to games design.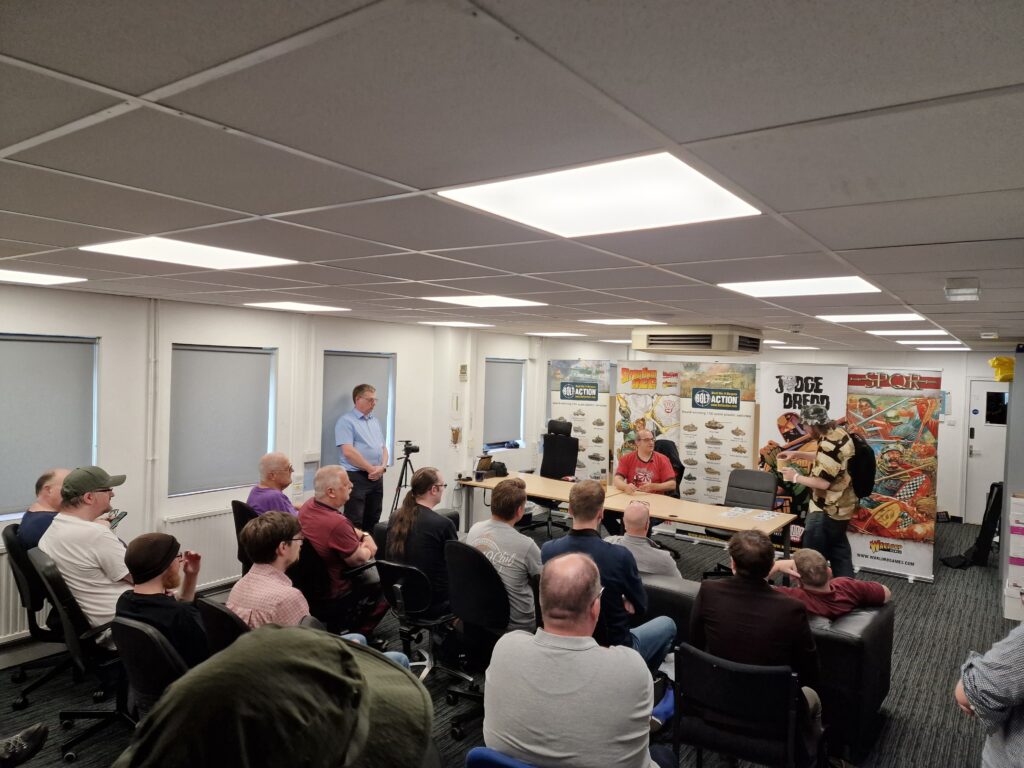 Design Studio head Paul Sawyer and Warlord Head Honcho John Stallard were next up and revealed a few juicy tidbits, such as forthcoming supplements for Black Powder and Pike & Shotte. The big news, however, saw a new edition of Hail Caesar being announced! Handily, Rick Priestley, author of the new edition of the book was on hand to talk about it in the third seminar.
Each seminar and Q&A session was filmed and will be available in full on our YouTube channel in the near future.
Participation / Demo Games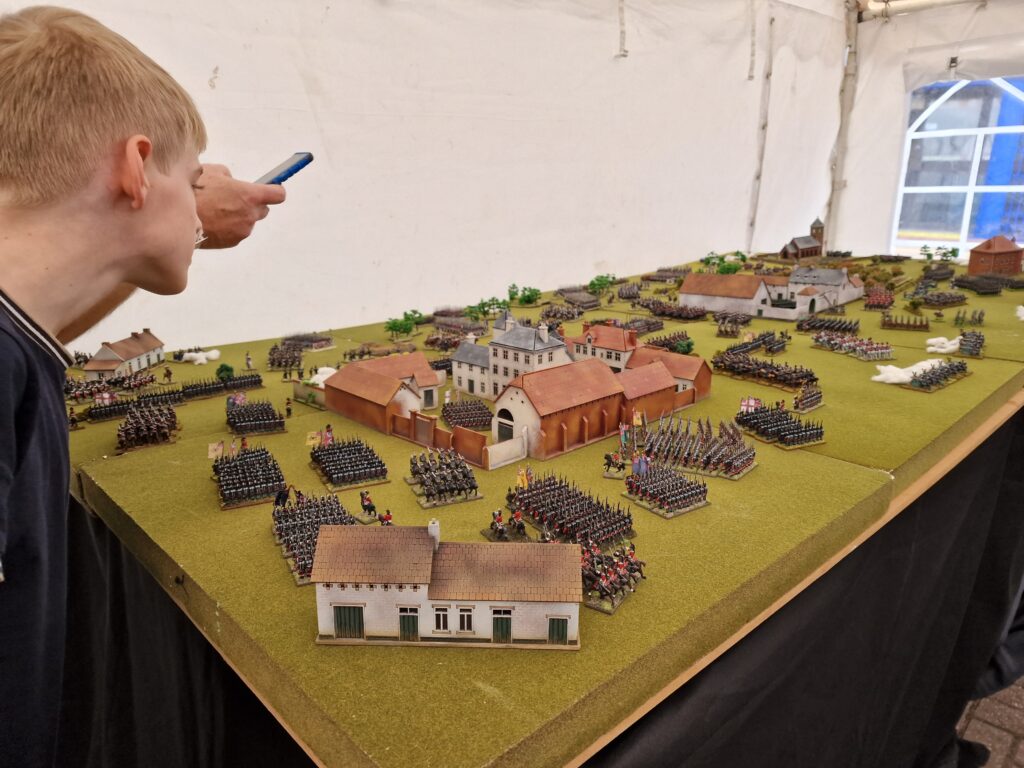 In addition to fine display boards showcasing both our Black Powder Epic Battles ranges (the Waterloo range shown in all its glory above), we had a plethora of splendid boards for our various games: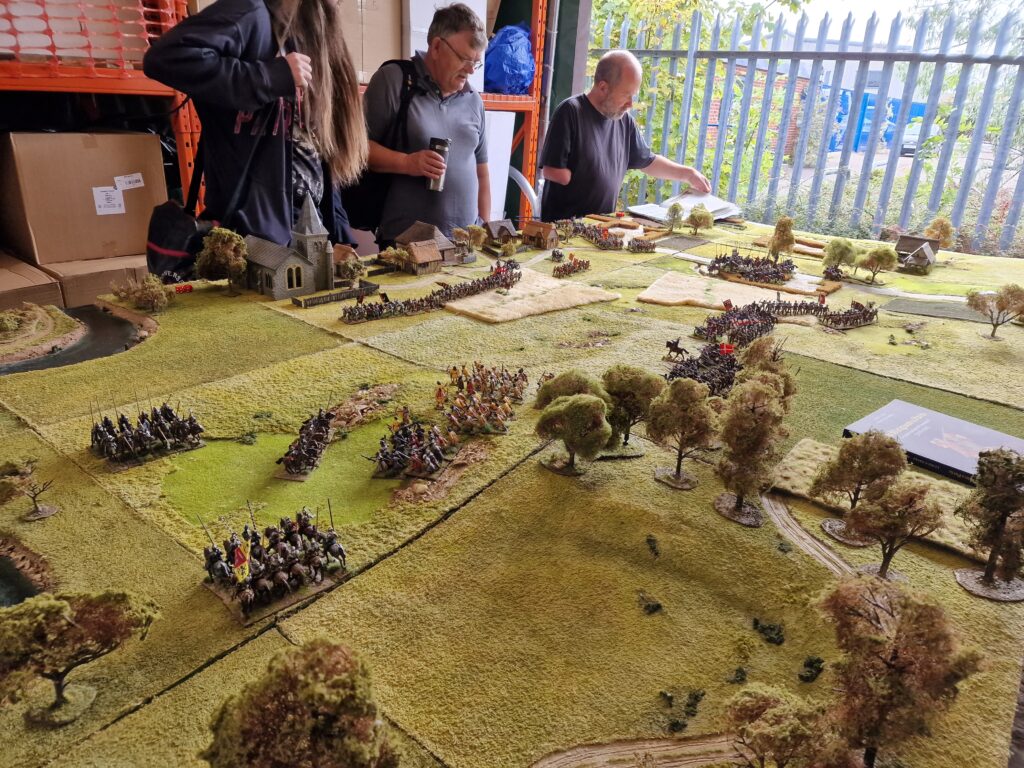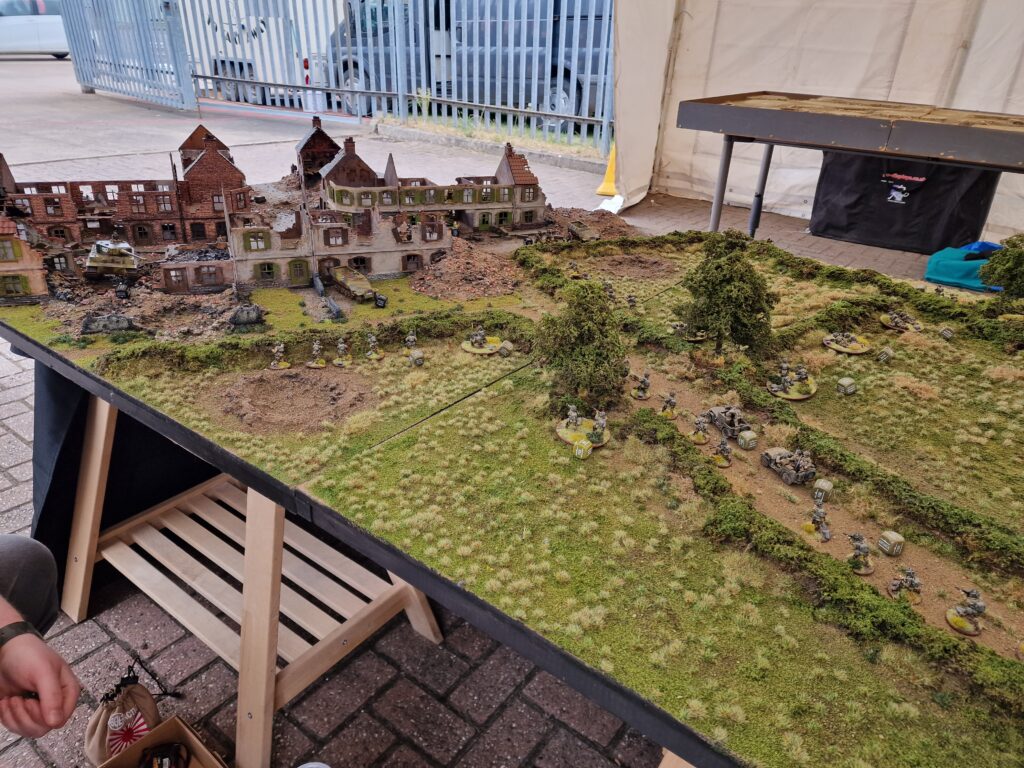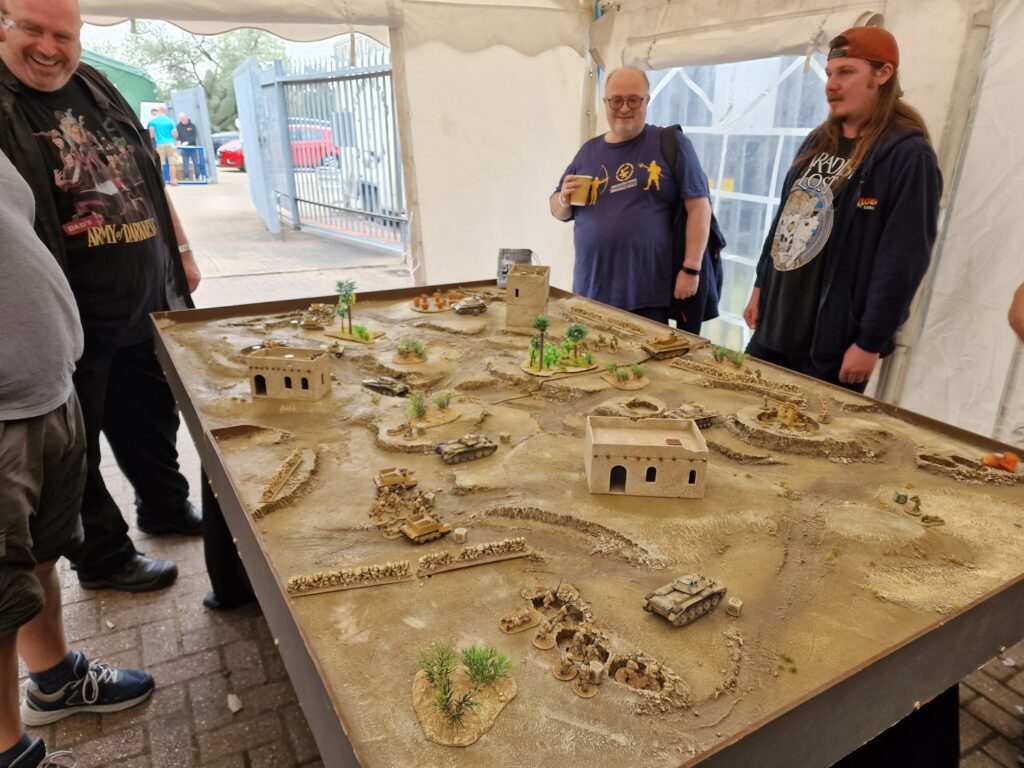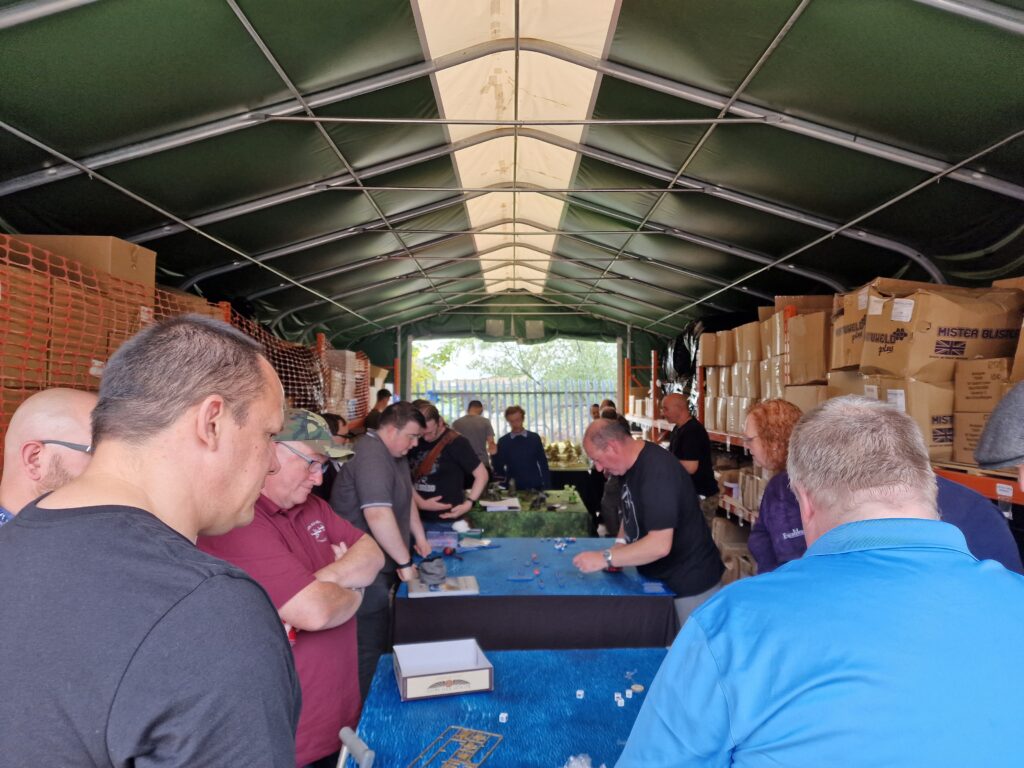 And there was much more besides…
Tank Building
In addition to each being given a free goody bag, attendees were invited to build a plastic Bolt Action tank on the day; this was also free, but on the caveat that they build it first. They could choose from a variety of options but many plumped for the Tiger I, naturally…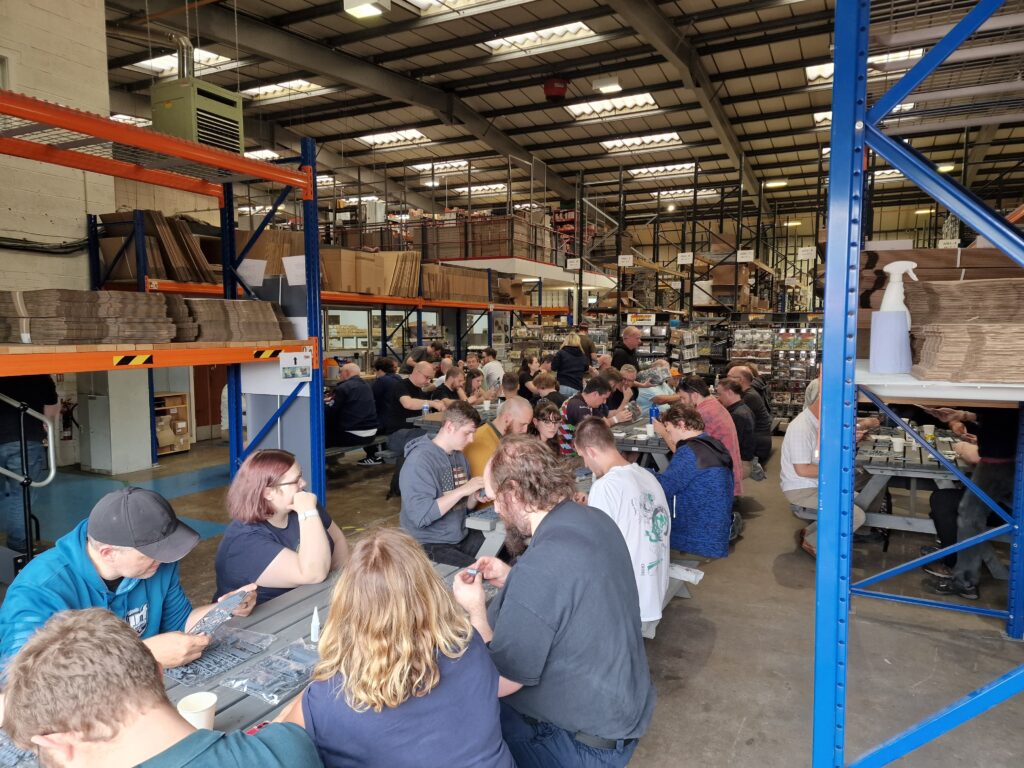 This was just a small taste of the goings-on at our Open Day. Here's a short video montage. Let's do it again next year!
*Ok not rabid, but certainly voracious in their appetite for wargaming…