Spanning nearly sixty years of televisual adventure, our collection of finely sculpted pewter and plastic figures will appeal to collectors and gamers alike. Covering all eras of Doctor Who, our finely detailed miniatures feature heroes, villains and the all-important monsters from the rich and diverse universe of the TV series, both old and new.
Exterminate! Not Just a Model Collection
Two of the Doctor's most ancient and relentless foes, the hateful Daleks and the emotionless Cybermen, clash as each seeks to fulfil their own nefarious ends in the fast-paced Exterminate! tabletop miniatures game.
Exterminate! Is our Doctor Who skirmish game, featuring those most iconic of Doctor Who villains, Daleks and Cybermen. Within you'll find everything needed to play, including two dozen plastic figures, rules booklets, dice, a double-sided gaming mat and game stat cards. Crucially these not only allow you to play with the Daleks and Cybermen, but include other monsters, villains and characters from the range – including the various Doctors and their many companions!
Expanding your Collection
Since its launch, our Into The Time Vortex collection has expanded to include several Doctors, their companions and a menagerie of monsters and villains, all of which bring with them their own stat cards to expand the game itself. Such races as the Zygons, the Silence and the Judoon can be played as factions in their own right, but are equally able to act as agents, effectively mercenaries, to further the goals of another faction. These agents can inject that little bit of glorious chaotic energy to the tabletop, which allows for endless variety in scenarios. Whatsmore it gives good cause to add some of your favourite characters to your collection, even if it seems like they wouldn't ordinarily gel with your normal choice of faction.
Doctors & Companions
Each regeneration of the Doctor not only comes with a brand new face but with an iconic look to suit. Whether it's the Fourth Doctor's trademark scarf and jelly babies or the Eleventh Doctor's newfound predilection for bow ties (admittedly, they are cool!), there's no mistaking the Doctor.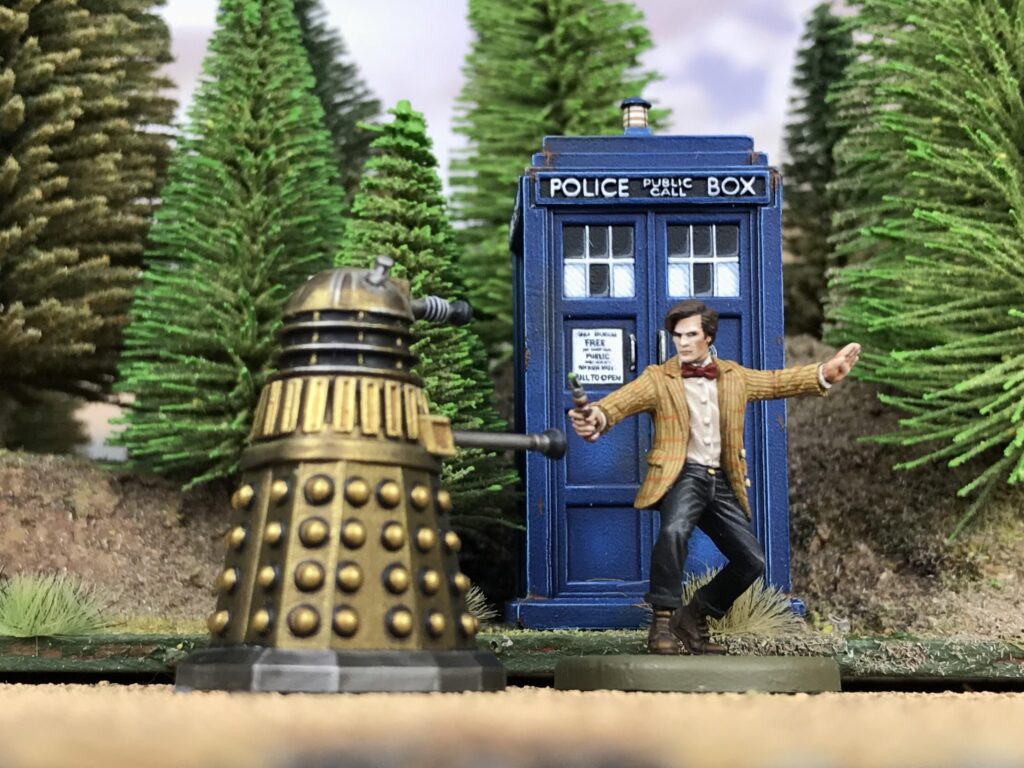 The Doctor more often than not surrounds themself with an ever-changing line-up of highly dependable, capable and loyal companions, you'll find many of these characters boxed alongside their relevant Doctor.
Famous Villains
Doctor Who villains are amongst the most iconic in televisual history; the terrifying scourges of the aforementioned Daleks and Cybermen (in their many forms) are just the edge of the proverbial time vortex…
Collect and employ on the tabletop such dastardly and devious villains as the clone warrior Sontarans, shapechanging Zygons or reptilian Ice Warriors – to name but a few. The Doctor's fellow Gallifreyan and oldest and deadliest of all his foes, The Master, is also portrayed in miniature; also a serial regenerator, we've made sure to represent them in a variety of the guises in which the character appeared over the years.
Classic Adventures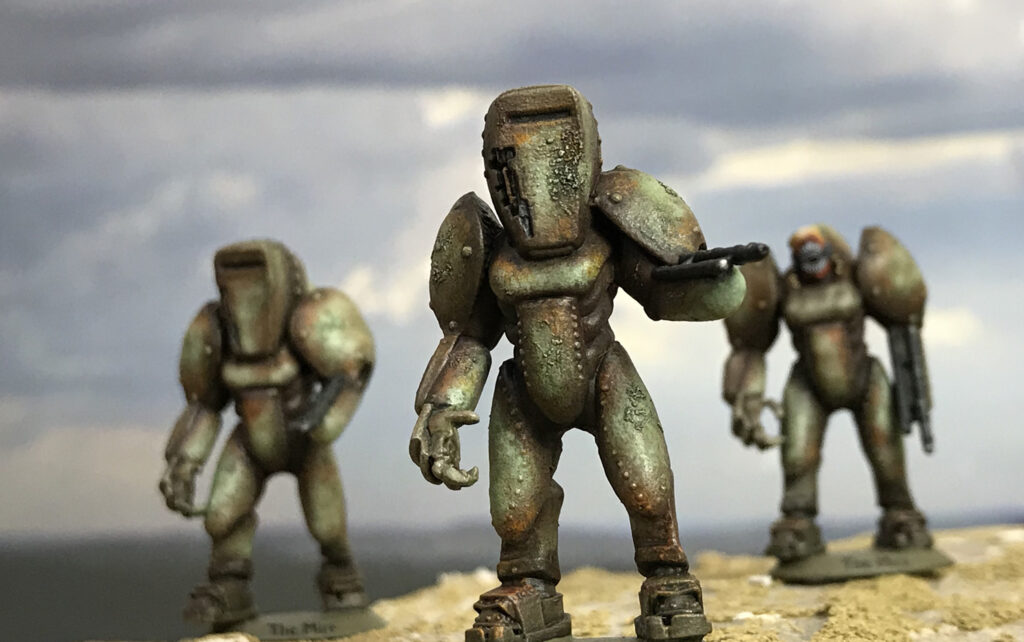 We've made sure to delve into the whole history of Doctor Who, some of our miniatures made only fleeting or single appearances in the show (so far), but had a lasting impact nonetheless – such is the vast richness of the Doctor Who universe.
And Much More!
This has showcased but a portion of the available collection. There remains all of time and space to discover. An eternity of adventures awaits you…