There's been some cracking tournament action taking place all around the world this month, from the Siege of Augusta to a series of Italian tournaments, and with plenty more stacked up worldwide over the coming year, we'll be highlighting your events in this new regular monthly series – welcome to Tournament Tales!
A triple bill of events in Salerno, Turin, and Bologna kicked off the year. Organised by Max Luisi, these saw a mixture of demonstration days and Bolt Action tournaments, helping both new players get into the competitive swing of things and Italian veterans gear up for the World Team Championships. Max has done great work crisscrossing Italy to make these events happen, and he's not done yet – expect to see plenty more from him in future round-ups!
Across the pond in Georgia, USA, the Siege of Augusta saw a score of players (many taking part in their first tournament) duke it out in a three-round event on fantastic terrain, courtesy of Russell's Raiders (a team of keen volunteers working in North America to spread the word of Warlord) member Kalissa. With plenty of experienced players on hand to lend advice and show the way, a great time was had by all – and with boards looking that nice, it's almost impossible not to! This is exactly the kind of thing we love to see, and I'm looking forward to seeing more from this group as it grows. Kudos to Ronald Stokes for guiding his US force to a first-place finish, with Patrick Ballinger's Partisans and Kevin Nicholls' Japanese in second and third respectively. Claiming the all-important Best Sportsman was Joel Sherwood, while John Ross took Best Painted with his Italians.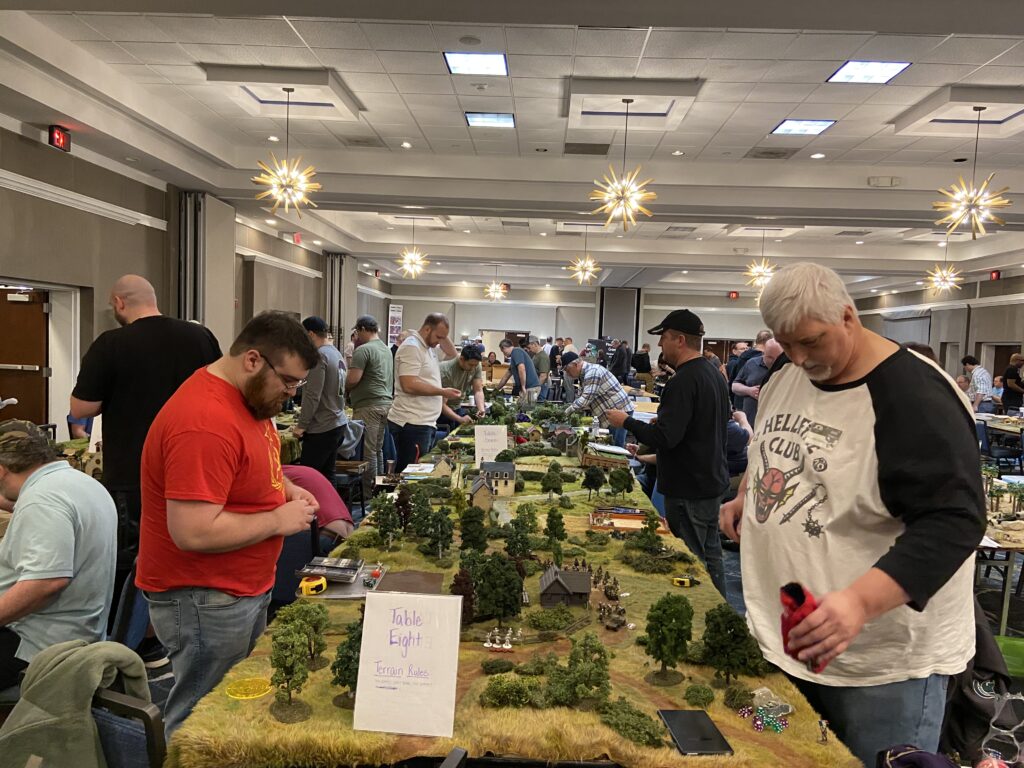 Still to come this month we've got the hotly anticipated (and certain to be hotly contested) Warsaw Juggernauts event, with list reviews already being featured on Bo Mortensen's Youtube channel. Bo himself is also running his September '43 event in Denmark on the same weekend, while Luis Fernandez is breaking brand-new ground with Torneo Blitz 600 in Caracas – to the best of our knowledge, the first-ever Bolt Action tournament in Venezuela! February looks to be heating up as well, with Spring Offensive up in Dunfermline, Scotland, Siäpro BASH in Germany, and Training Drills right here in Nottingham – look for the after-action reports from these events in next month's Tournament Tales.
If you're running a tournament and would like Warlord Games to support you (and be showcased in future Tournament Tales!), just email info@warlordgames.com and ask for Marcus, or for events in North America, ask for Jon!