On Memorial Day weekend, US Raider Kalissa Skibicki, attended the brand new convention, the Richmond Open 2022 in (unsurprisingly!) Richmond, Virginia.
The Bolt Action Singles Tournament was very well attended with 18 players of varying ages and experience levels. Players came from across Maryland, West Virginia, Virginia, and North Carolina. Prize support was provided by Warlord Games and Waterloo Games hobby shop.
The battlefields themselves were eye-catching – some of the best-looking event terrain we've seen in a long time! Thanks to Kalissa and her husband Dave for putting on such a great-looking tournament. Check out some of the boards below: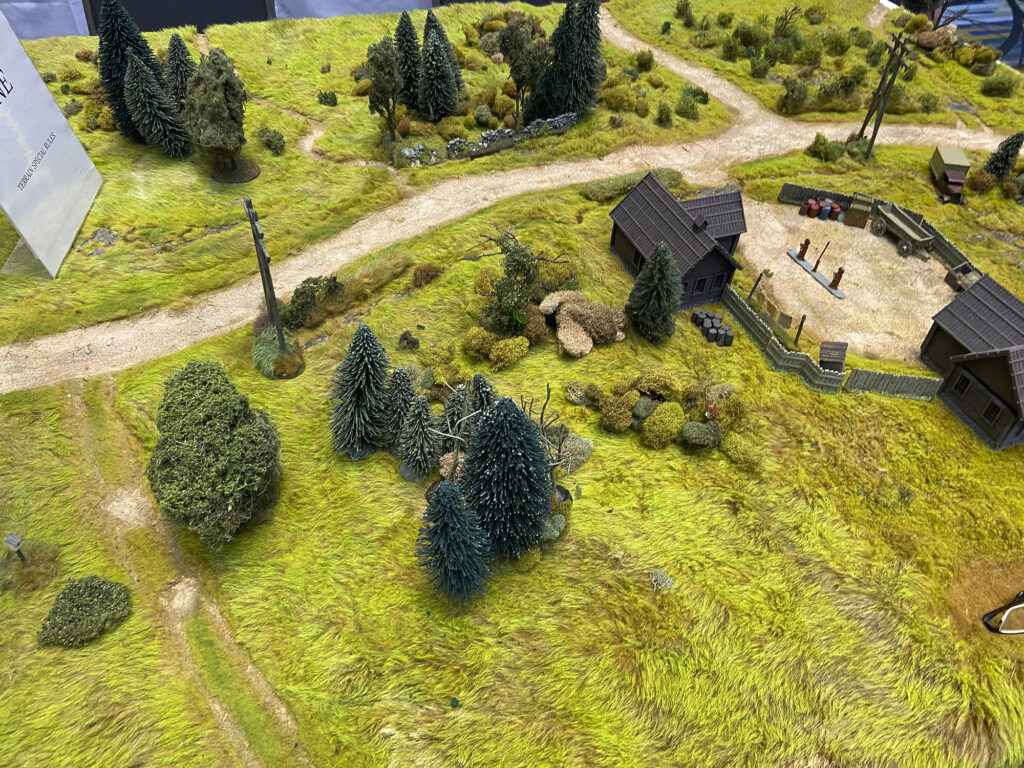 The majority of the games were closely fought battles that came down to the last minute and dice rolls. Only the slimmest margin of victory points separated the first, second, and third place players who all had two wins and one draw.
First Place: Andrew Tyma (USMC)
Second Place Tie: Dale Ervin (US Rangers) and Dakota Herson (Hungarians)
Third Place: Ryan Pennock (Finnish)
Best Sport: Brian Pigford (Waffen-SS)
Best Painted: Alexander Bell (Japanese)
We can't wait to see the next tournament Kalissa organises…