This Highland battalia forms a part of a larger Montrose army I have been working on for some time. Although the Irish Brigade tends to get most of the attention when it comes to this army, I think it is this battalia that gives it the most flavour.
The core is made up of clansmen regiments. Drawn from Camerons, Macloads, Gordons and of course Macdonalds, this can provide a hammer blow to disrupt the best laid of enemy plans. Getting them in fast is essential, and although they will not offer support to each other in combat, they often don't need to.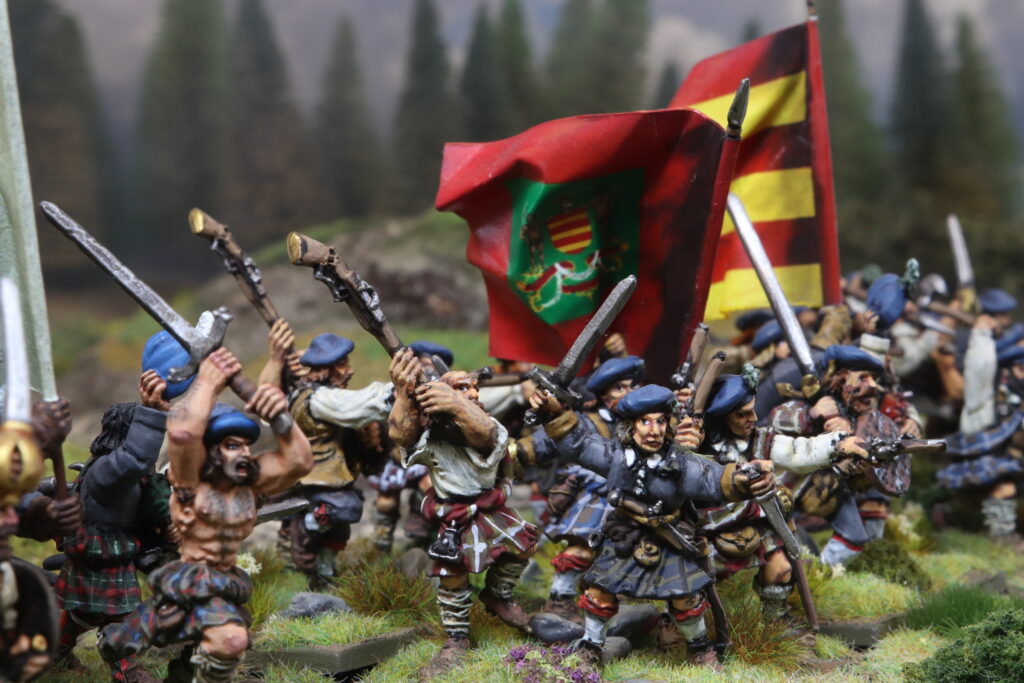 The regular highlander regiment is a real favourite of mine. It represents Col. James Farquharson of Inverey's regiment, which was raised in the Gordon controlled Upper Deeside area. Armed with a more orthodox array of pike and musket, this regiment saw action at Alford, Kilsyth and probably Auldearn. The flag shown is that of Donald Farquharson of Monaltrie who raised and led the regiment originally until his death at Aberdeen, whereupon James was raised to Colonel.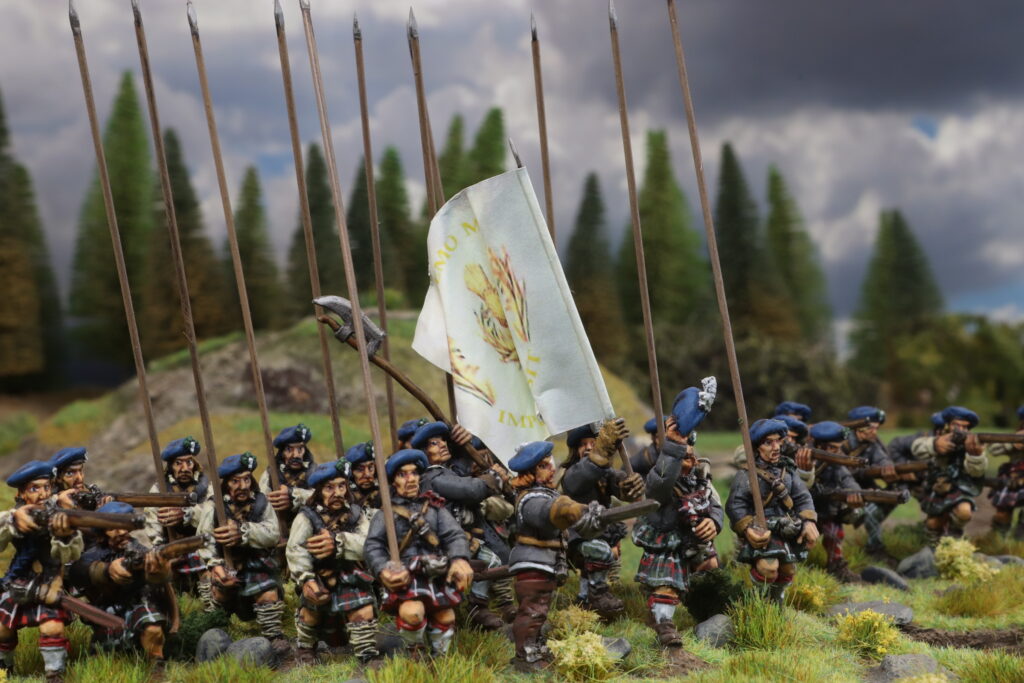 The figures are a combination of the Highland Clansmen box set (complete with cheeky chap baring his backside) and the Arrant Scum (brilliantly characterful sculpts) and Regular Highlander packs. The battalia is rounded off by a Scots Frame Gun and a Commander.
Basing has been done largely in groups of 4, but the very nature of the Clansmen regiments means that you can have fun mixing things up a bit.
Build Your Own Highlander Regiment
Below are all the miniatures used to create the battalia as shown:
Alternatively, grab a bundle including many of the miniatures featured above, as part of our New Year, New Army special offers, available for a limited time only.