Held at Huzzah! 2022 over May 12th-15th in Portland, Maine, USA, Bolt Action players were eager to get back to testing their mettle on the tabletop after enduring months of being unable to do so. Triumphant Return was the first Bolt Action tournament held at the convention since the pandemic.
Games were fought over some spectacular battlefields, some of which can be seen below…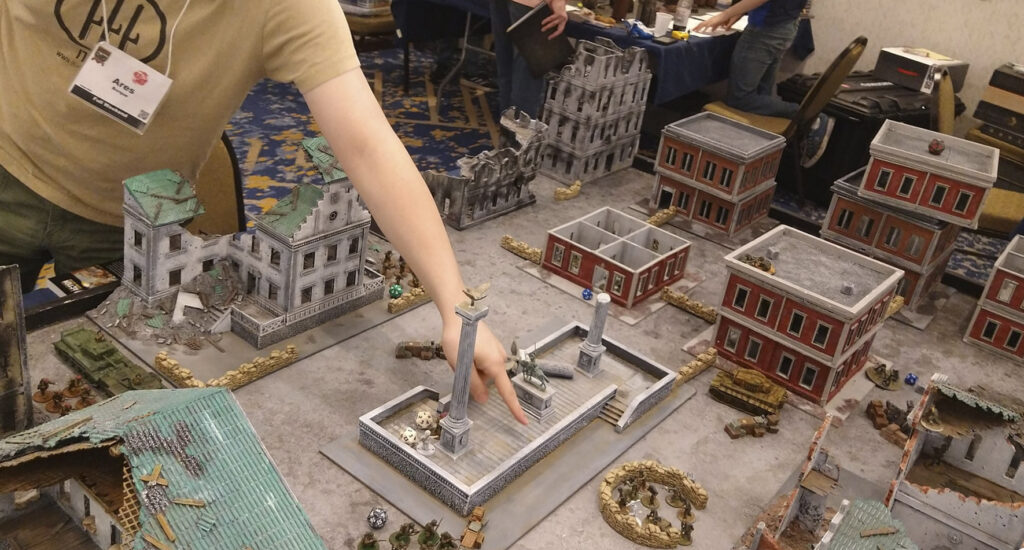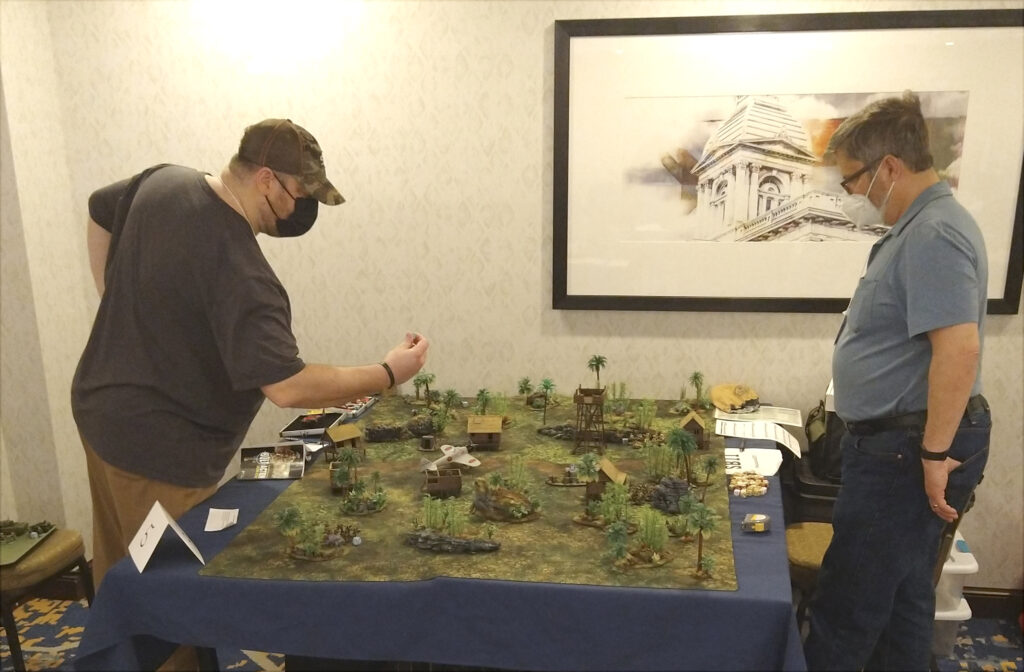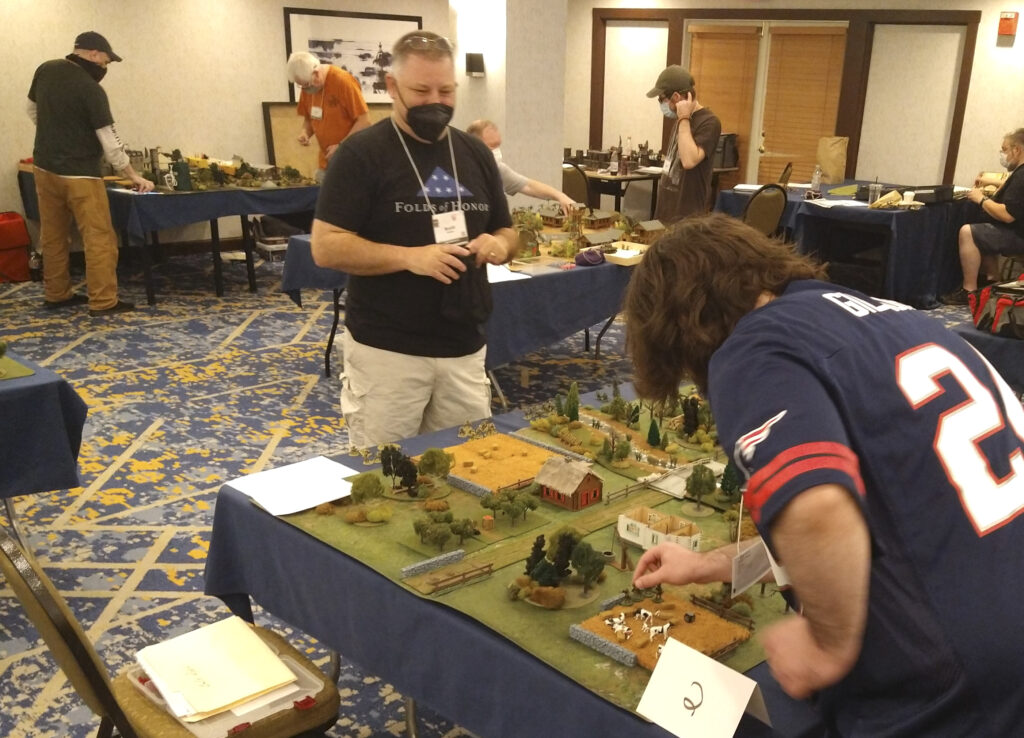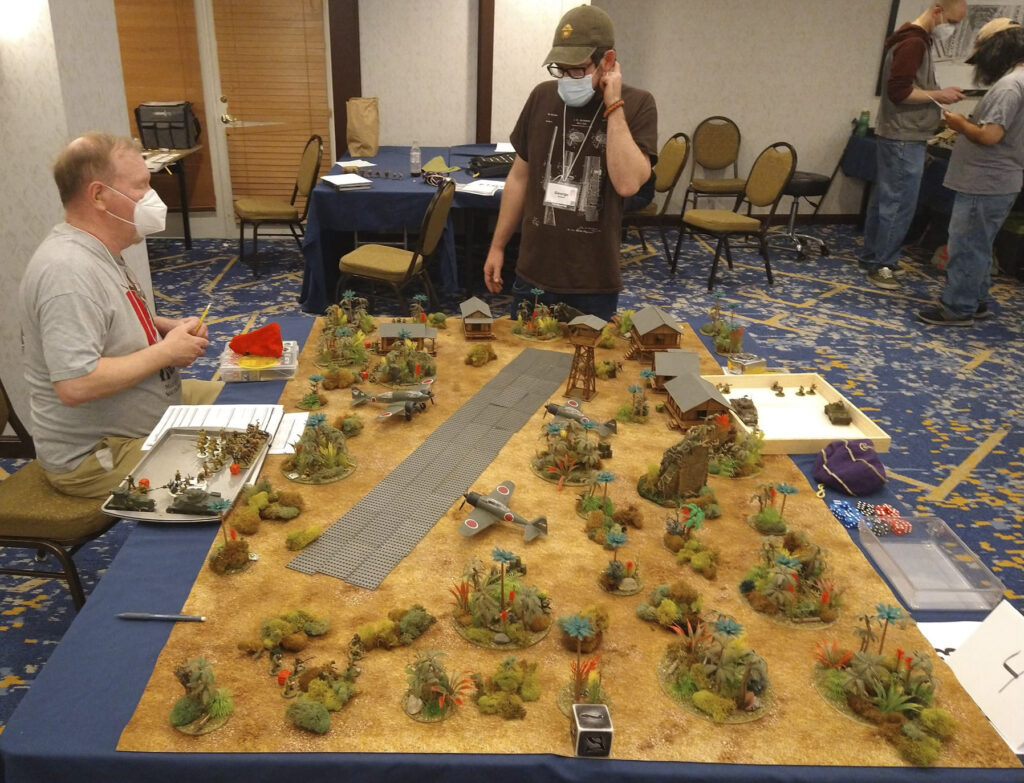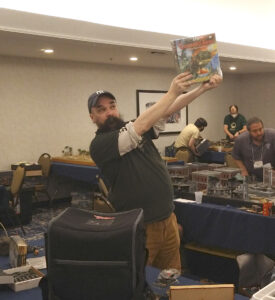 The final standings:
Matthew Ranks FRA 13
El Wheat POL 12 (1)
Alan Tibbetts SOV 12 (2)
Joseph F. Ettl SOV 11
Christopher Rett ITA 10
Dave Veret GBR 09 (1)
Ken Lucas SOV 09 (2)
Steven Kostusyk SOV 08 (1)
Shawn Tester USA 08 (2)
Scott Pulsifer USA 06
George Webber USA 05 (1)
Robert Schank USA 05 (2)
Meanwhile, Larry Irish ran Bolt Action intro games all through the event, recruiting the next generation of tournament attendees!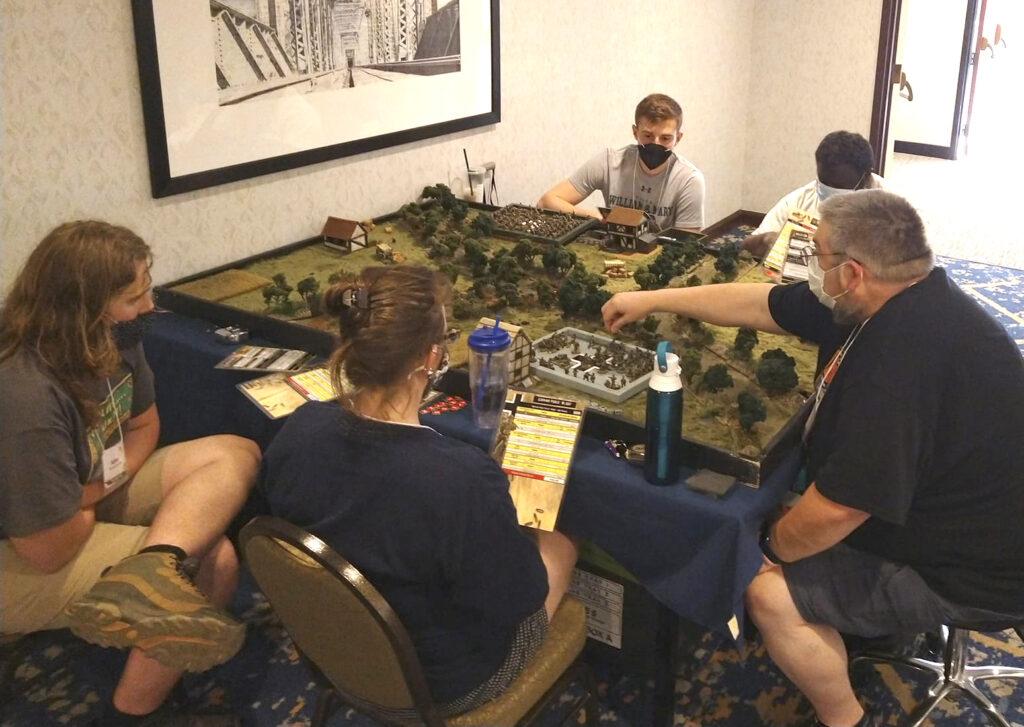 Huzzah! 2022
Elsewhere at the convention, there was lots of other Warlord Games action: