Valhalla in the Fall is not your typical wargaming convention, it's a wargamer's retreat! Valhalla runs as a five-night, four-day gaming retreat, nestled in the mountains of Utah, within the confines of a luxurious mansion-sized cabin!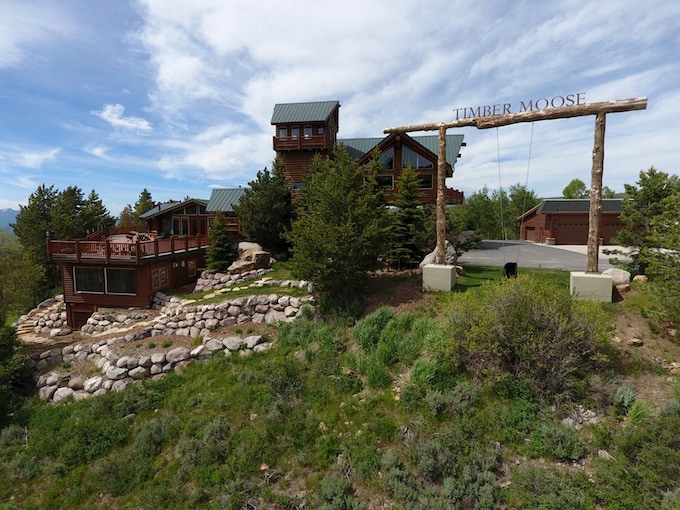 Aside from 24-hour gaming hall access, gamers could indulge – the cabin is equipped with a pool, hot tub, sauna, gaming room, entertainment room, and full-time chef.
Having enjoyed great success in 2021, the Bolt Action Casual Campaign made a triumphant return for 2022. In all, thirty-five games of Bolt Action were played over six tables with terrain provided by the very talented Rueben Robie – who energetically leads the entire Valhalla program. Players travelled from all over North America, or even further afield – with one chap flying in especially from the UK.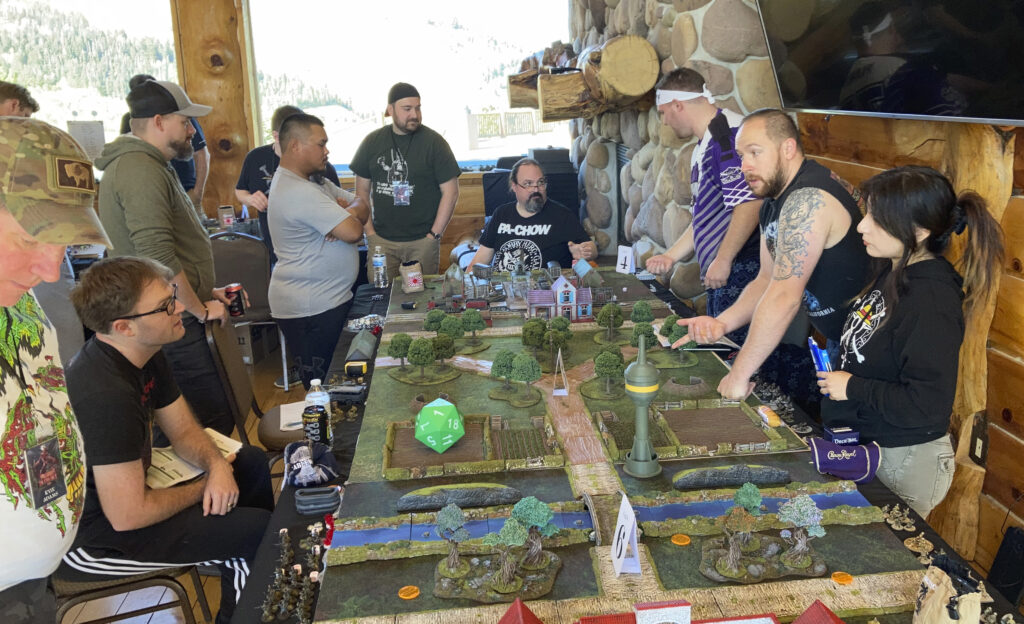 Bolt Action players were presented with a series of unique challenges as they were tasked with fielding units and force compositions not typical of what might be considered more-standard games. Their decisions and results helped to shape the narrative of the campaign.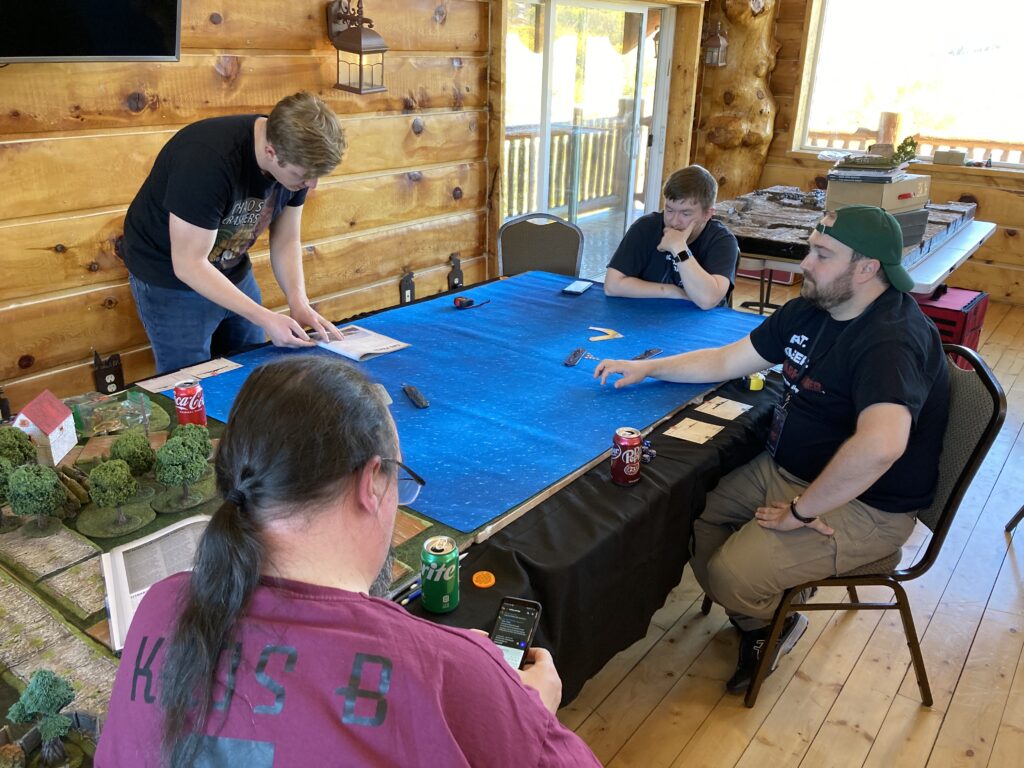 There was also a bit of time for Victory at Sea!
Enormous fun was had by all, with many many dice rolled. They're set to do it all again in 2023!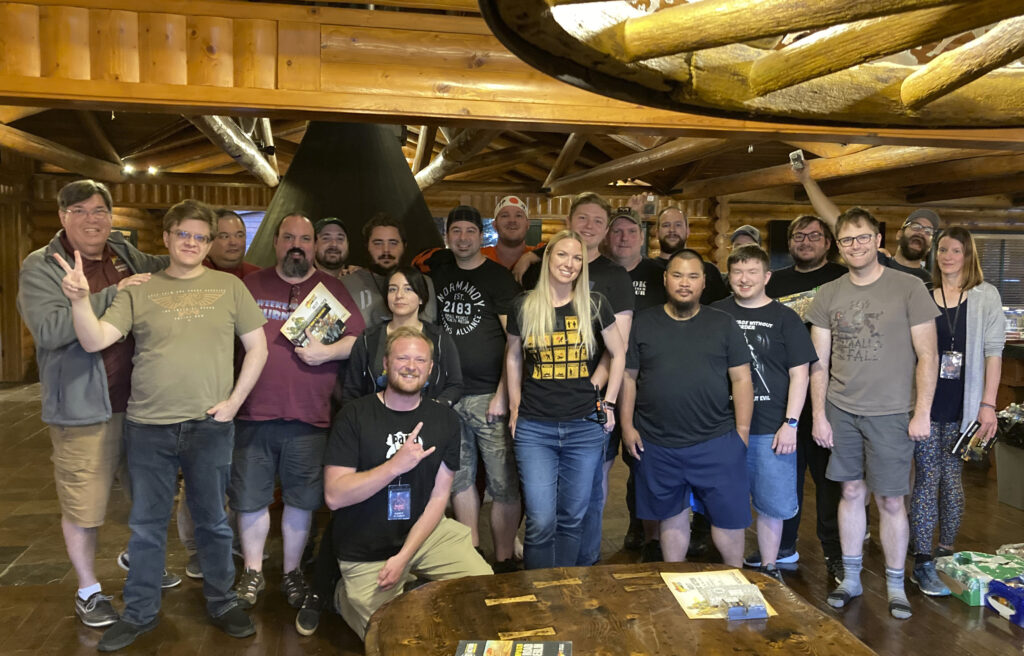 To find out about local events and Bolt Action tournaments near you, head on over to our events calendar!