A crucial part of Warlord's Top Secret World Domination Plan is to have people playing our games all over the world. We can now add Peru to the list, as Juan Pablo Sarmiento and co. have put on the country's first-ever Bolt Action tournament in its capital, Lima! The event went swimmingly, with the club going all-out to commemorate the occasion with custom-made patches; these are up there with the coolest tournament swag I've ever seen. Congratulations to Juan Pablo and the guys on a great first event!
Juan Pablo and his compatriots are already planning the next one, aiming for it to be bigger and better – exactly what we want to see. I wonder how long it will be before we see representatives from Team Peru shooting up the leaderboards at a Grand Tournament or World Team Championships? The standard of play and the quality of armies and terrain was absolutely fantastic, and a great time was had by all. A number of awards were given, and many shared, such was the level of competition, including the all-important Best Sportsman, which was split between Rodolfo Bocanegra, who also managed a second overall finish and a share in Best painted, and Paulo Murrugarra, while Juan Pablo himself managed to achieve the overall victory and the other half of Best Painted with his Soviets. Check out some of the photos and standings below!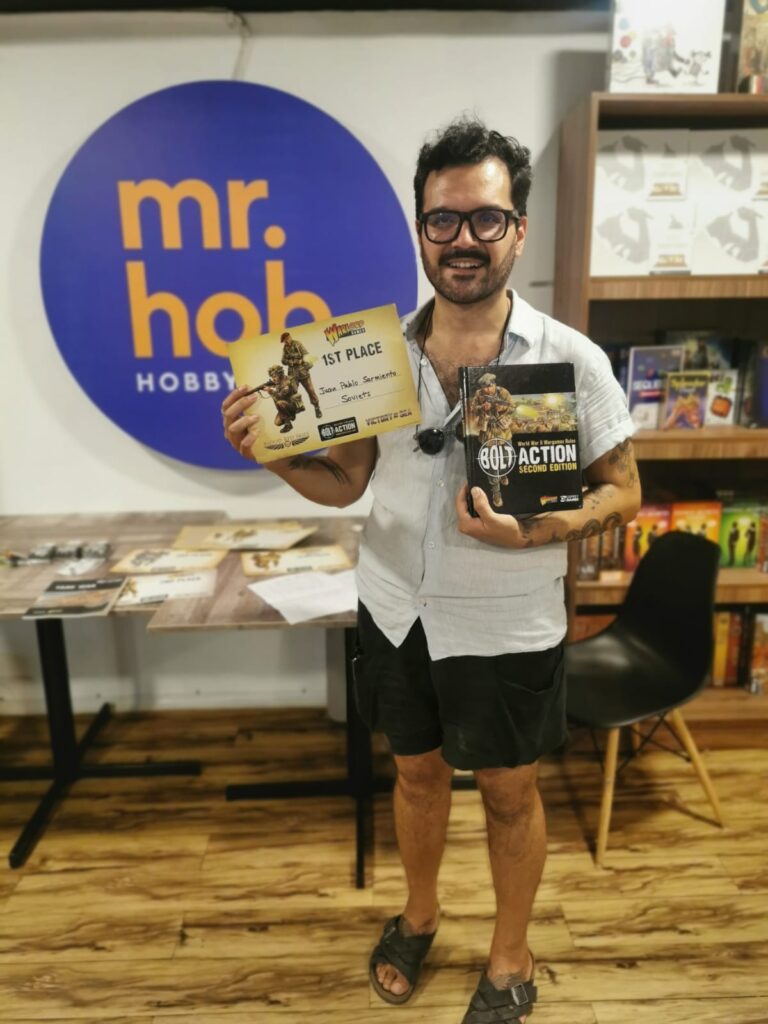 When we say that we support tournaments all over the world, we really do mean it! If you've got an event that you'd like us to support, drop an email to info@warlordgames.com and ask for Jon Russell if you're in North America, or Marcus Vine if you're anywhere else in the world! Good luck, and happy gaming!