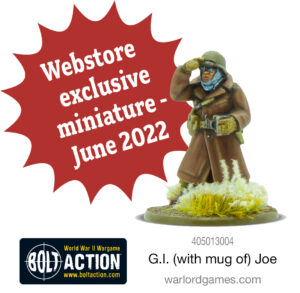 The summer may be warm, but this chap is definitely on the chilly side! Luckily, he's got a nice hot mug of coffee to keep out the cold – let's meet the new and exclusive G.I. Joe!

Exclusive to the Warlord Games webstore during the month of June only, he'll be automatically added to all orders of £50/$75/€60 – he's also available individually, but limited to one per customer. This does mean that if you place an order over the threshold and include the individual figure in your cart, you'll receive two – perfect as a present for a mate!
A great addition to our Winter American range, this well-insulated G.I. would make for a fantastic forward observer, officer's assistant, or artillery crewman, but we think he could do with some special rules of his own:
Cost:
25pts
Composition:
This model replaces the NCO in any one of the following squads from Armies of the United States:
• Regular Infantry Squad (Early/Mid-War)
• Regular Infantry Squad (Late-War)
• Glider Squad
• Ranger Squad
Weapons:
Pistol
Special Rules:
– "How About A Nice Mug Of…": Once per game, this resourceful soldier may dole out his 'invigorating brew' to his squad. The squad may then add D6" to their movement for that turn only, when they receive an Advance or Run order.
With this 'fixer' in your force, you can always count on one of your squads to have a little extra zip in their step when they need it most – just what you need for taking on the Germans in the bitter cold of the Ardennes! Place a qualifying order today to get yours – free of charge!*
*G.I. (with Mug of Joe) will be automatically added to all Warlord webstore orders of a qualifying value (£50/$75/€60) throughout the month of June 2022 only.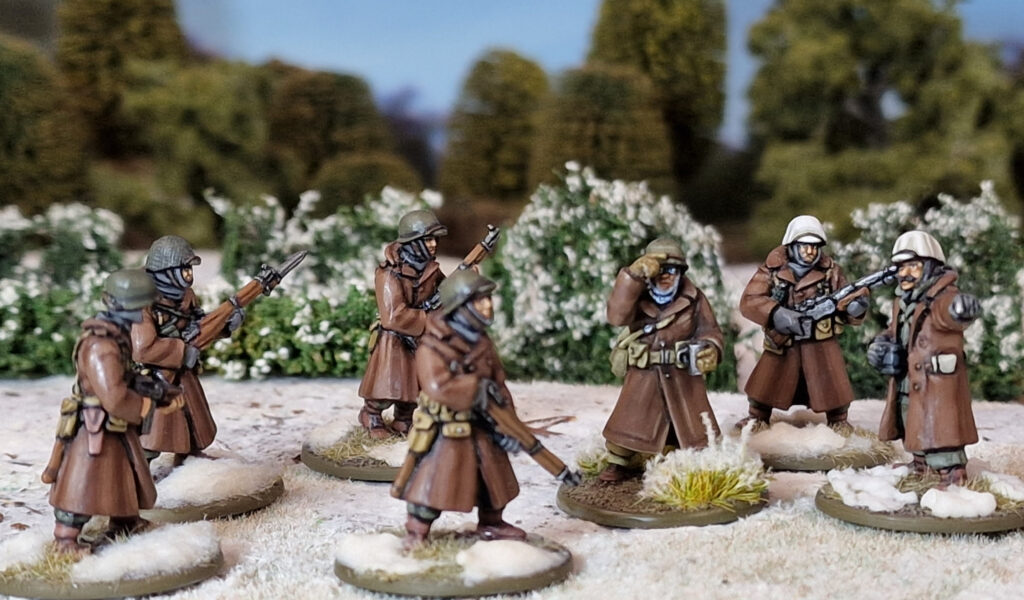 A Perfect Pairing
Armed with his trusty brew, G.I. Joe is perfectly placed to lift the spirits of these appropriately attired US Army miniatures: