This time around, we asked Miniatures Designer, Wojtek Flis, to weigh in on his favourite Warlord model. Evidently, he gets asked this question a lot…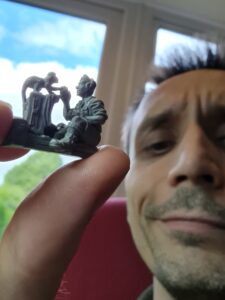 Wojtek: "My answer to this question changes regularly, as it is tied so inherently to my role at Warlord. I tend to answer that my favourite miniature is the last one that I worked on designing; as each new model shows the progression I have made and demonstrates the skills I have learned along the way. I also very much tend to think in the moment, so I'm always rather fond of whatever I happen to be working currently.
I also don't want to appear narcissistic so I'd like to highlight fellow sculptor Marco's work on truly excellent Mythic Americas giant monstrosities.
However, if pushed to answer (and I am being!), I'll have to single out the British 8th Army Radio Operator, who be found in the 8th Army Support Group boxed set – the chap with the monkey perched atop his radio. I think it has bags of character – the curious creature providing a moment of respite in the midst of war – you can see this etched onto the miniature's face by way of a slight smile."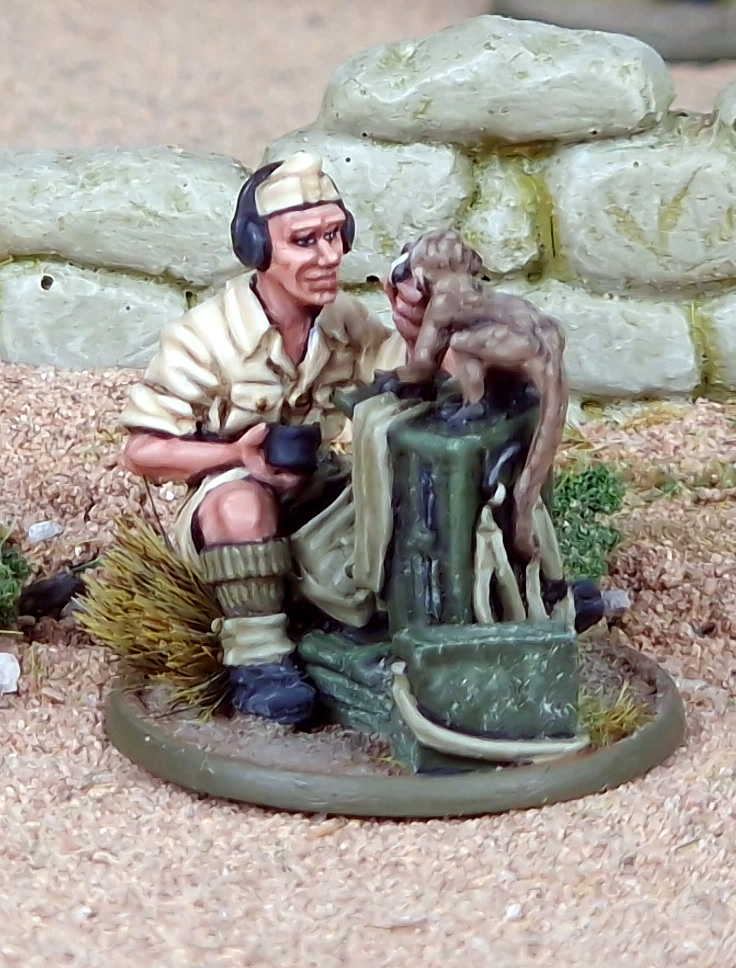 You can find the 8th Army Radio Operator in either the 8th Army Support Group box or the 8th Army HQ pack.