For many people (myself included), one of the finest forms of Bolt Action is the competitive tournament scene. It's a fantastic way to get out and meet new people, play some fantastic games on excellent tables, and really push yourself to do as well as possible in a fun, supportive environment. With that said, it can be a little bit of a daunting world to break into. In my time as Captain of the Warlord Games Tournament Team, I've been to a lot of events, and learned an awful lot about proper planning and preparation – here are Marcus' 'Top Tips' for going to your first event, whether solo or as part of a team:
1 – Read the Tournament Pack!
This is a biggie – the tournament pack will usually be published a few weeks or even months before the event. Usually, it will contain information like the date, time, and location of the event, as well as army list composition rules, event special rules, and the like. Some tournaments also include the list of missions that will be played at the event. It really is vital to read it through thoroughly, to make sure you have all the information you need. It will also help you ensure you're going to the right kind of event for you – there's nothing worse than turning up at an early-war themed event with your beautiful 1944 American army!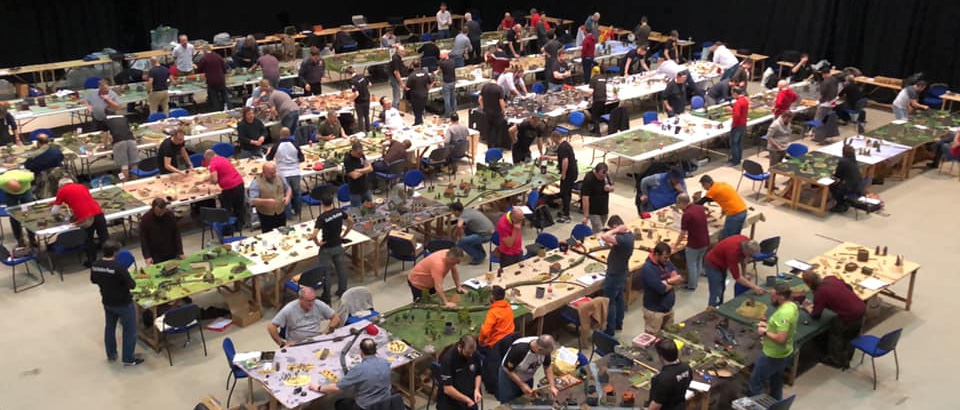 2 – Speak to the Tournament Organiser
The Tournament Organiser (TO) should be your first port of call for any queries you might have. It's their event, so they'll be able to clarify anything you're unsure about, and talk through any concerns you've got. Normally, they'll also be the person who approves the army lists, so you can make sure you fully understand the list composition brief! They can usually help out with local parking and accommodation if you're travelling a long way, and tend to know all the best pubs in the area!
3 – Get Your Army Sorted!
You can't play Bolt Action without an army – make sure your force is sorted before you set off for the event. I must admit, I'm being a massive hypocrite here, as I'm always that guy painting his models at 4 am on the day of the tournament, but look – do as I say, not as I do, okay? Aside from ensuring your army is fully painted and you're not sleep-deprived and stressed, getting it all squared away ahead of time means you're less likely to forget something really, really important. Make a checklist, and take the time to ensure you've got all the necessary models, rulebooks, dice, and other peripherals. Double-check it all before you leave, and you'll have everything you need to have a great event. Similarly, make sure you submit your army list before the published deadline – nobody wants a TO chasing them for their list!

4 – Turn Up On Time, or Early
My dad always told me growing up that it's better to be early than late, and he's not wrong. Plan your travel to arrive a little before the published event 'doors open' time, and make sure you take into account any potential delays. If you turn up late, you'll be rushing around when you get there, which is no fun at all, and (at the slightly more 'posh' tournaments) you might miss out on a pre-event bacon sandwich – a truly nightmarish prospect for any wargamer! If it's a two-day event, make sure you don't enjoy yourself too much in the evening – while we've all played a game or two with a slightly fuzzy head on a Sunday morning, nobody wants to be woken up by a phone call asking, "Where are you? You've got a game in five minutes!"
5 – Above All Things, Have Fun!
When all is said and done, our hobby involves pushing toy soldiers around a table with our mates. It's absolutely fine (and positively encouraged at many events) to play as hard and competitively as you can, but never lose sight of the fact that we do this for fun. Good sportsmanship, light-hearted banter, and a firm handshake at the end of the game will always be more satisfying than any number of trophies and accolades. Go in with a smile, come out with a smile no matter the result, and you'll have a fantastic time, and make plenty of new gaming buddies up and down the country!