It's one of those questions that arises from time to time and then sinks without trace, but the nature of grenades is worth a bit of consideration. In Bolt Action grenades are subsumed into the process of close combat as a matter of course – we do not question whether a particular unit is provided with anti-personnel grenades the way we do for anti-tank grenades.
This makes perfectly good sense simply as a matter of range. On more than one occasion (several times in fact) I have had to field wargamer grumblings about the absence of anti-personnel grenades as a specific feature of Bolt Action combat. Two of my questioners pointed out that they could throw a cricket ball a considerable distance with a good degree of accuracy. I would be very surprised if gamers in the US have not had similar conversations with Baseball enthusiasts. Whether their judgement of either distance or accuracy was valid is a question of it's own, but a crucial point was that neither of them was aware of the weight of a hand grenade compared to a cricket ball. They are not – as both of our grumblers had assumed – of anything like a similar weight.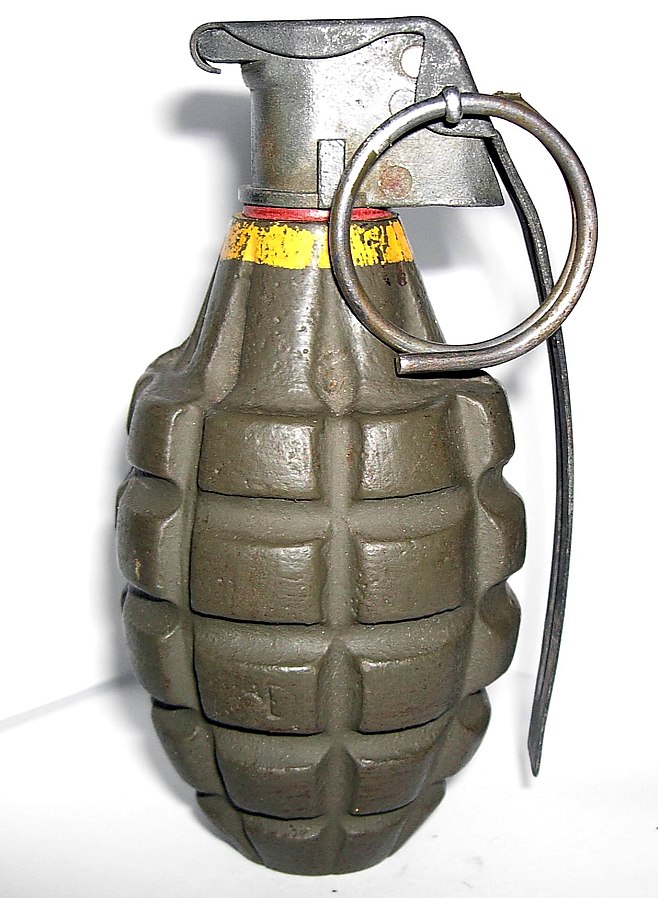 A cricket ball comes in at about 160 grams; a British '36' grenade – a fairly ordinary example of the genre – is 765 grams, so getting on for five times the weight of the cricket ball, though not all that dissimilar in size.. Much the same relationship applies to a Baseball ball and an American Mark II Grenade – roughly 145 grams versus close to 600 grams.
Self-evidently, a grenade is a much heavier thing to throw and it is not so perfectly balanced either, so it's harder to achieve accuracy as well as distance, but there are other crucial considerations. I would think very few bowlers or pitchers have had to chuck the ball under fire – they can safely stand upright and move their arms to increase the velocity of the ball. This is not generally advisable in combat.
More than that, when a soldier throws a grenade best practice is to get his head down immediately for fear of catching a fragment from his own bomb. That has an effect on both range and accuracy, but it also has an effect on whether the soldier is willing to risk using a grenade at all.  It's worth having a little experiment. Find a stone of about 600-700 grams in weight, that's roughly one -and-a-half times the weight of a standard can of corned beef, but it will probably only be about a quarter of the volume. Try throwing it from a crouching position. If you can manage the 30 yards that training manuals describe you're doing very well; most people can't do it…… and that's why grenades are subsumed into the greater lethality of close combat in Bolt Action.