Following our run of 'Rogue Heroes' as our monthly Soldier of Fortune miniatures, we're taking something of a step back in time with November's model – arguably one of the most fortunate soldiers of all time, Napoleon Bonaparte! From his humble beginnings as a Corsican artillery officer, Napoleon would go on to become arguably the greatest general Europe had yet seen, and a legend in his own time. Oh, and Emperor of France, which isn't bad going!

Each month, a different, unique special figure is available to purchase exclusively through The Warlord Games Webstore, for that month only. At the end of the month, a new special figure takes its place. Once gone, those figures will be unavailable for a minimum of two years thereafter, by any means.
Numbered sequentially, it's easy to keep track of your whole collection of these Warlord Webstore-exclusive figures. Remember that each figure will only be around for a month; don't miss out on getting hold of the complete collection of Soldiers of Fortune.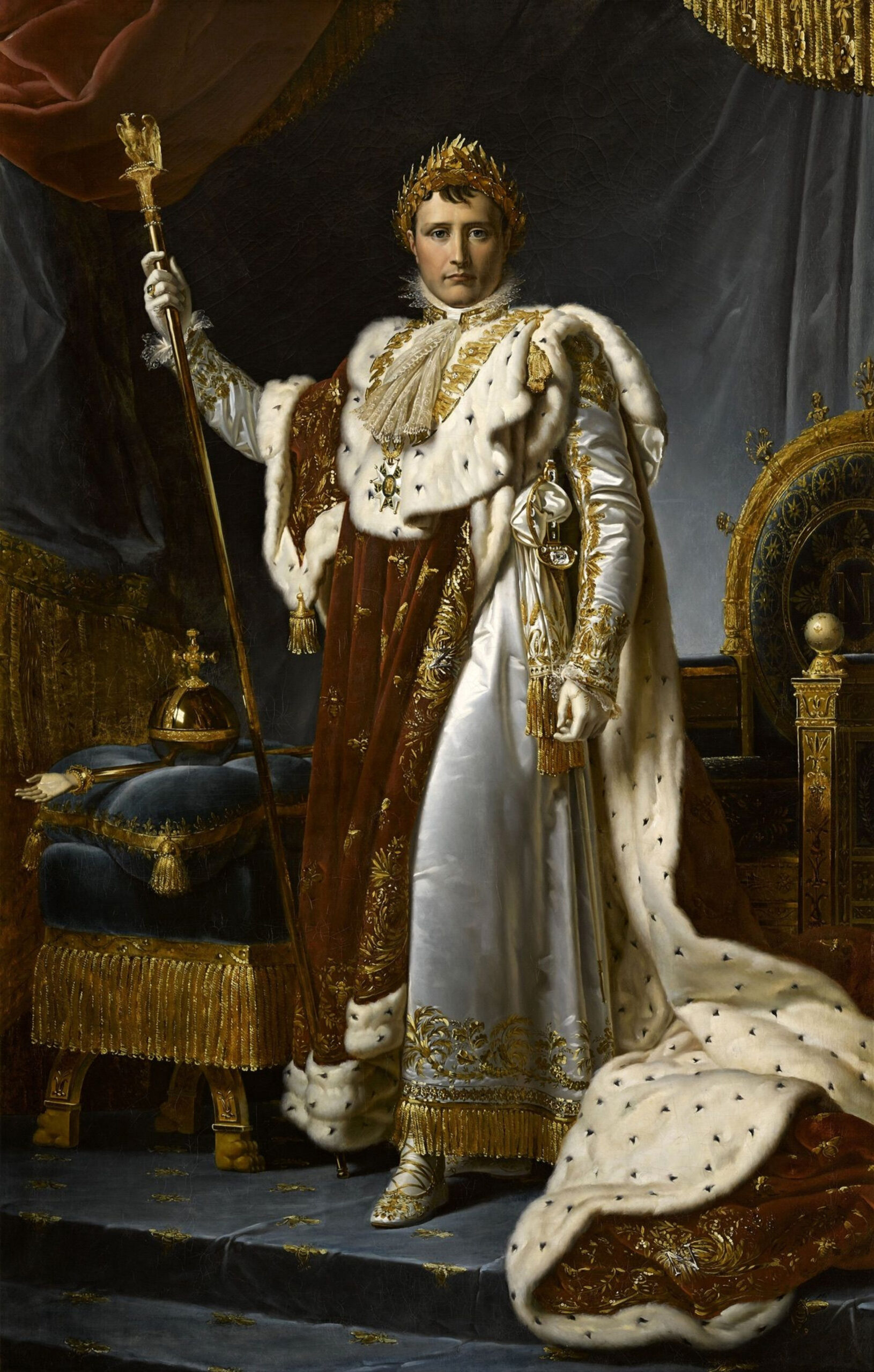 Any good ruler needs a properly impressive portrait, and Napoleon (now Napoleon I) was no exception. November's Soldier of Fortune figure set (that's right, it's a two-fer!) depicts François Gérard in the act of creating the famous painting Portrait de l'empereur Napoléon Ier en robe de sacre in 1804-5, with the great man himself posing for the artist. Design Studio Painter Kirsten Williams has gone all-out with this fantastic scene, paying loving attention to the intricate details of the Emperor's ornate clothing and displaying some truly exquisite freehand work – it was an honour to watch her work on this! Napoleon I as Emperor is a fantastic, strictly limited edition piece that is the perfect challenge for any painter looking to show off their skills, and a must-have for anyone with a Black Powder French army – you can't not have the boss, after all!
Napoleon I is a busy man, and is only available during the month of November 2023. After that, his sitting will be finished, Gérard will retire to his studio, and the Emperor will head back out on campaign!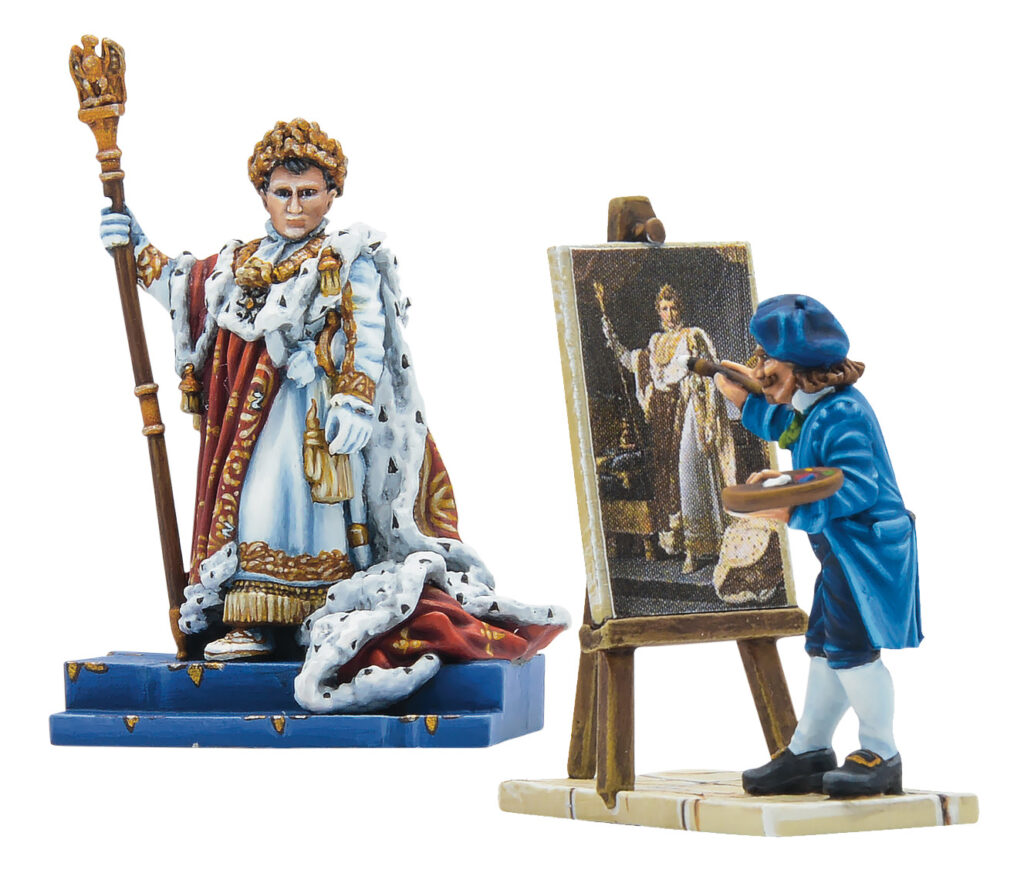 The Napoleon Movie
Later this month, acclaimed director Ridley Scott, no stranger to a historical epic, is releasing his new film, Napoleon. With the attention-grabbing Oscar winner Joaquin Phoenix in the title role, and plenty of spectacle promised in the trailers, this will be a must-watch for all of us here at Warlord Games, chronicling the Corsican Ogre's meteoric rise to power via his military and political genius.
From the look of the trailer, it also looks as if the film will include the coronation scene that has inspired our newest Soldier of Fortune figure.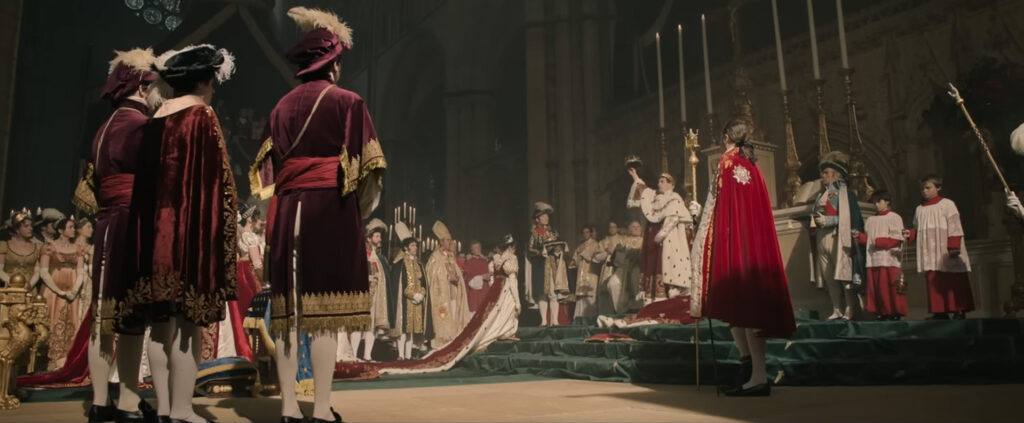 Don't miss out on adding The Emperor's New Clothes to your collection. The pair of figures provide a prime painting challenge, and are sure to take pride of place amongst your miniature collection. They could even serve as an ideal gift for the hobbyist in your life!
Snap up this month's Soldier of Fortune, before the newly coronated Emperor disappears!