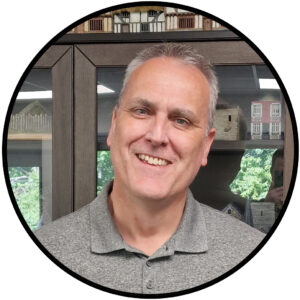 It is almost unbelievable that nearly nine years have passed since the publication of the original Pike & Shotte ruleset. In those years it has been a joy to see so many people taking up gaming this amazing period of history and having fun doing so.
I caught the English Civil War bug at a young age. School history projects in the Welsh Marches escalated into joining the Sealed Knot reenactment society (as a pikeman in Sir Richard Bagot's Regiment of Foot) as well as amassing a huge collection of miniatures as I developed my wargaming gene. Having played 17th century wargames since my early teenage years across a wide range of rulesets, I jumped at the chance to write a set of rules for Warlord Games. Originally devised as a supplement for Black Powder, Pike & Shotte rapidly gained its own identity and the rest is history (as it were).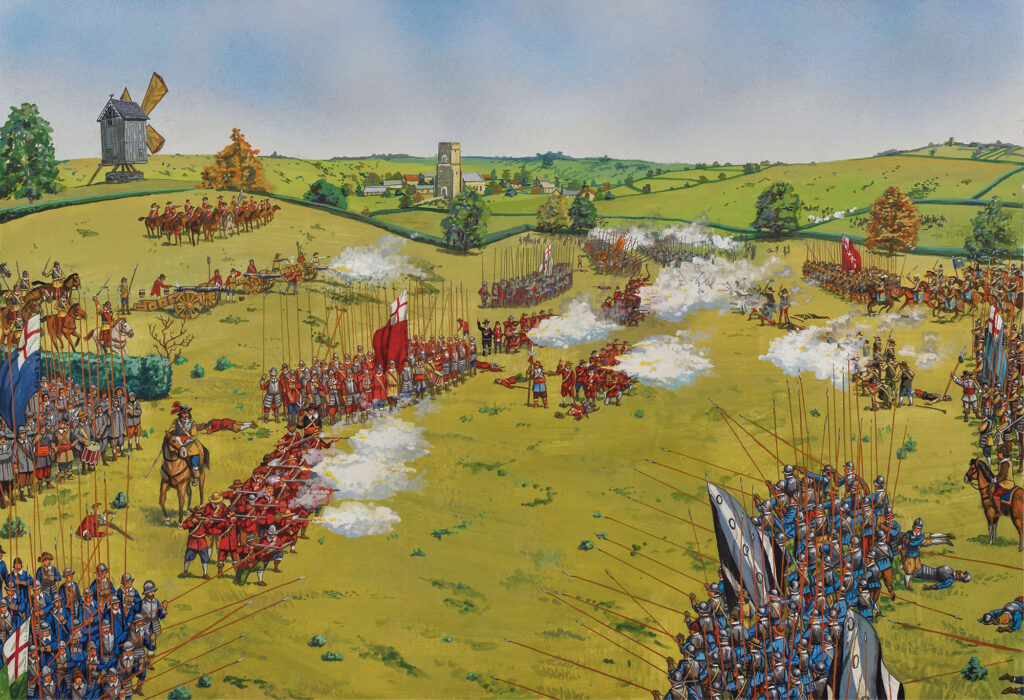 If you are reading this, then I will assume that you have at least a passing interest in 17th century military history and gaming, for which I commend you on your exceptional taste. If you are already familiar with the original Pike & Shotte rules, it's wonderful to meet again. If you are joining us for the first time, where have you been? It's a pleasure to have you among us.
Though fundamentally Pike & Shotte Epic Battles has the same mechanical framework as its 28mm cousin, the new rulebook (found within the Push of Pike starter set) includes within its pages a number of changes that really allow a gamer to practically play games on a truly grand scale. The Epic Battles scale allows for exactly this. I've always wanted to refight Edgehill, Lostwithiel, Second Newbury and Naseby, as well as Breitenfeld and Lutzen, but in 28mm this is a push even on the largest of tables. With Pike & Shotte Epic Battles you can finally recreate those sweeping cavalry charges, daring flank marches and finely coordinated assaults on a relatively small tabletop footprint.
These rules are particular to the English Civil Wars and Thirty Years War, unlike the original Pike & Shotte book which covered all of 1500-1700. This has allowed a real focus on the battles, commanders and fighting men of the campaigns that ravaged Europe in the 17th century. We've also incorporated the siege rules originally presented in Pike & Shotte supplement, The Devil's Playground, for the sake of convenience and completeness for the periods covered.
The aim of the rules is unchanged from the original – to be an entertainment first and foremost, that hopefully inspires you to collect and paint your armies, gather with friends to play games, and have some fun. It may even encourage you to take a greater interest in the history of the time.
This wonderful hobby of ours has always been a place of invention and interpretation, so please feel free to change and adapt the rules as you see fit. It is always a pleasure to hear how rules are adapted to suit a particular 'Battle of…' scenario, and I certainly don't get offended by 'improvements' that are made in the name of making the game more enjoyable for you.
All this goes without mentioning the dazzling new range of miniatures! I am sure there are many of you who will simply want to collect and paint them up, without any intention of fielding them in anger (though why you wouldn't want to do so is quite beyond me). The truly daring among you can even represent whole regiments in their composite companies with all their colours on display, which make even the smaller battles a true spectacle.
So, gather your forces and I will see you on the field of battle.
Push of Pike, the Pike & Shotte Epic Battles starter set, is due to be released in April with pre-orders available from Friday 17-02-2023 (14.00 GMT), with five additional boxed sets and two MDF scenery kits accompanying its launch. For more info and a closer look at the miniatures, check out our preview article.