Just when you thought it was safe to go back in the water, Warlord's own Master Mariner Gabrio Tolentino hoves into view with Hold Fast! – a brand new supplement for Black Seas containing new ships, factions, and scenarios, as well as new ways to play the game! There's no better way to spend an afternoon than messing around in boats, and this new compendium gives us even more variety for our nautical nonsense!
With Hold Fast! sighted on the horizon (right 'Jack', enough wordplay – ed.), now is the perfect time to take a look at some of the key elements of the book, as well as the new models being launched to support it!
Smuggler's Run
Leading off the book, we have the newly updated Smuggler's Run campaign, in which you take the role of an enterprising 'businessman' out to make your fortune running contraband in and out of the Mediterranean. Smuggler's Run has caught my interest as I'm a complete sucker for progressive force-building campaigns. This kind of campaign is excellent for clubs wanting an escalation style game and requires comparatively few ships to play – perfect for people looking to start small and build up a unique, personalised force. The level of extra depth is excellent, lending a fantastic roleplaying element to the campaign. There's even company and ship name generation charts for those of us who can never decide on the perfect moniker!
Lieutenant to Admiral
Not content with a single campaign, this book contains two, the second of which, Lieutenant to Admiral, has a very different flavour. This takes us through the career of an ambitious young naval officer, and is designed to link in with games of Black Powder for those of us who can't help but yearn for a spot of musketry alongside! Comprising four campaign "turns", each with a unique scenario, this is a great way to learn the ropes of naval command while competing to see which of your friends is the next Nelson!
New Scenarios & Fleet Lists
The meat and potatoes (or should that be biscuits and weevils) of the book is the expansive set of new scenarios and expanded fleet lists – with Hold Fast! you can recreate the battles of Lake Eerie or the Nile, as well as many generic scenarios that allow you to really explore the variables and vagaries of combat in the Age of Sail. I particularly enjoy 'Hoist the Black Flag', a glorious free-for-all for multiple players, pitting pirates against a merchant convoy. The following line nicely illustrates the intended mayhem; 'Pirate-on-pirate action is not only allowed, but actively encouraged!'
For Admirals wanting to expand their existing fleets, Hold Fast! provides new Captains of Renown and Famous Ships for all the exiting major navies, as well as rules for several smaller navies including the Swedish, Dano-Norwegian, and Portuguese, amongst others – perfect for those of us who can never settle on a 'normal' force for our collections! In each case, you'll find a brief history of that navy, special characters, ships and, where pertinent, national characteristics to give tabletop fleets a bit of that historical flavour.
If you're after less-than-High Seas, the new section on fighting in the Mediterranean brings some oar-some possibilities (seriously now -ed.), with galleys and xebecs clashing in the shallow waters between Europe and Africa. This section contains even more new navy rules with which to test your sailing mettle; the Barbary Coast Pirates & the Ottoman Empire.
Solo Gaming
A set of simple Solo Play rules guarantee you'll never be without an opponent, and are a great way to hone your skills before leaving port to do battle with a live enemy. These scenarios pit you against a variety of foes – be they mythical in nature (see below), an enemy patrol, or a desirable merchant fleet fast approaching the gun-laden protection of port. The rules governing the actions of the game-controlled vessels (or monsters) within each of the scenarios are strikingly simple, allowing the player to focus on their own tactics and game plans.
Terrors of the Deep
What ocean would be complete without some terrifying creatures of myth and folklore? With the Terrors of the Deep (get yours here) section, Hold Fast! gives you rules to bring such legendary creatures as the Kraken and White Whale to your games of Black Seas, and the terrifying Ghost Ship sails to the table before an unearthly wind – will your sailors hold their nerve in the face of such strange sights?
The above is by no means an exhaustive list of the new book's contents, with an Additional rules section, which includes a wide variety of extra ideas to customise your games even further. Ideas like implementing using captured enemy vessels, rules for fighting in the calm waters of the Mediterranean, and "A Simpler Time", allowing players to fight engagements set before the traditional period covered by Black Seas!
Hold Fast! is the ultimate almanac for any self-respecting Admiral (or dubiously respectable "privateer") – secure your copy here, take on supplies, and prepare to cast off. To glory we steer!
New Vessels Alongside the Book (& Beyond)
Supporting the release of Hold Fast!, we have three new ships coming off the slipways – the imposing Second Rate, the widely-used Small Third Rate, and the antique Galleon!
There are more to swiftly follow! Here are the forthcoming Sloops squadron and a trio of new famous US Navy vessels; USS Ohio, USS Independence, & USS North Carolina.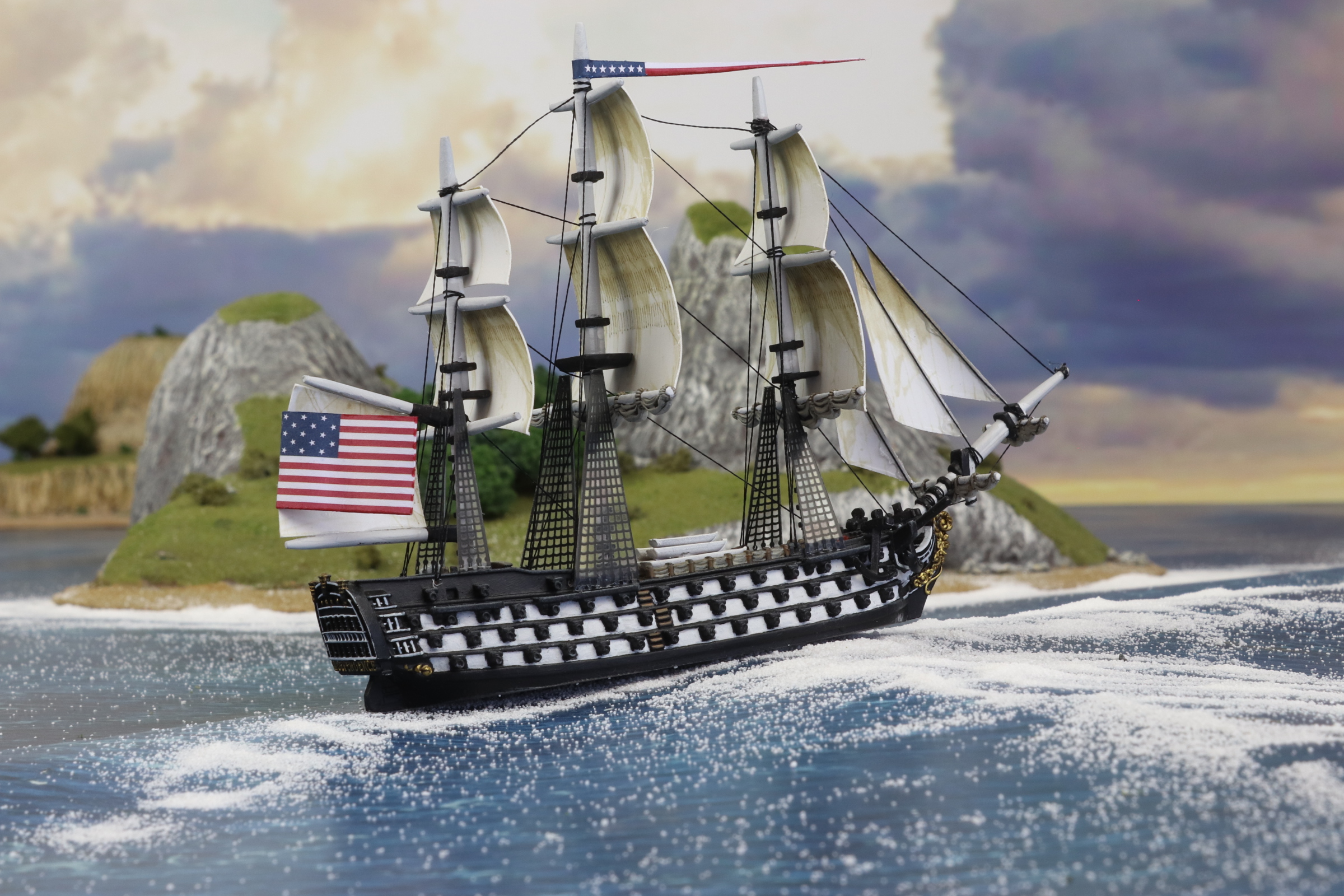 Look out for more news of these soon!
Get Battle Ready
New to Black Seas or looking for a new fleet in preparation for Hold Fast!? We've got you covered with start collecting bundles for each of the major fleets: