The fall of France and the subsequent evacuation of the British Expeditionary Force from Dunkirk was one of the lowest points in the entire war for Britain. With the battered remnants of the British Army now focused on bolstering their ranks and reorganizing their forces and tactics to face a modern and powerful enemy, Prime Minister Winston Churchill was nonetheless eager to avoid maintaining a purely defensive footing. He wrote to the Chiefs of Staff on 3 June 1940, only days after the Dunkirk evacuation:
"The completely defensive habit of mind, which has ruined the French, must not be allowed to ruin all our initiative… we should immediately set to work to organize raiding forces on these coasts where the population is friendly."
Two days later, he followed this up with further direction:
"Enterprises must be prepared with specially trained troops…(to) develop a reign of terror down the enemy coast… for a ceaseless offensive against the whole German-occupied coastline, leaving a trail of corpses behind."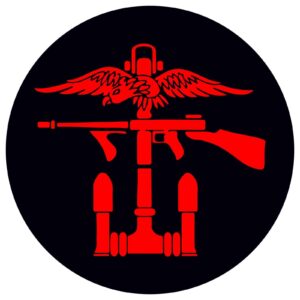 South African born Lt. Col. Dudley Clarke formed an initial plan for a highly trained raiding force whose tactics would be based on the hugely effective exploits of the Boer Commandos during the Second Boer War from 1899 to 1902. Churchill was very impressed with this proposal, and by 13 June the term 'Commando' was being used in an official capacity to describe both the proposed unit and the elite soldiers within it.
Maj. Gen. RH Dewing, Director of Military Operations and Plans for the War Office, added more definition to the role:
"The Commando organisation is really intended to provide no more than a pool of specialised soldiers from which irregular units of any size and type can be very quickly created to undertake any particular task. The main characteristics of a Commando in action are:

a) Capable only of operating independently for 24 hours;

b) Capable of very wide dispersion and individual action;

c) Not capable of resisting an attack or overcoming a defence of formed bodies of troops, i.e., specialising in hit and run tactics dependent for their success upon speed, ingenuity and dispersion."
The War Office issued a call for volunteers to join a new force for 'special service of a hazardous nature'. Volunteers were interviewed and vetted, resulting in some consternation from regular army units when their very best officers and men were taken from them. Specialist training commenced in the summer of 1940 and by November the first Special Service Brigade was formed, under the command of Brigadier Charles Haydon.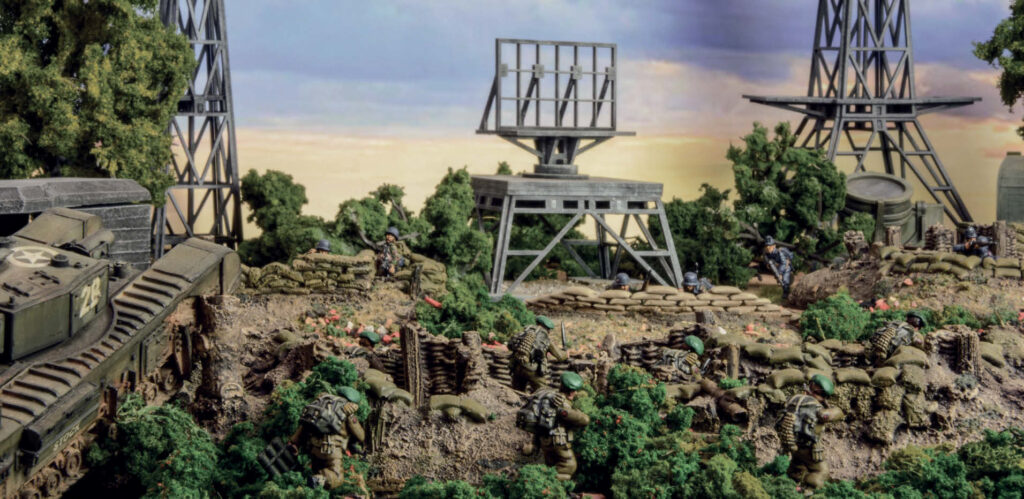 The Brigade was comprised of five Special Service Battalions each commanded by a lieutenant colonel, with three battalions composed of two Commandos of approximately 500 men, and the other two battalions made up largely of Independent Companies. No. 2 Commando did not even make it as far as joining the Special Service Brigade – it was re-designated as 11 Special Air Service Battalion, which in turn became the 1st Parachute Battalion and eventually the Parachute Regiment.
After a rather rushed first operation in Guernsey in July 1940, a more measured approach was taken towards the planning and execution of amphibious raids. Operations began in earnest in early 1941. Army, Royal Marine, and even Royal Air Force Commandos would go on to serve with distinction throughout the war, in theatres all over the world.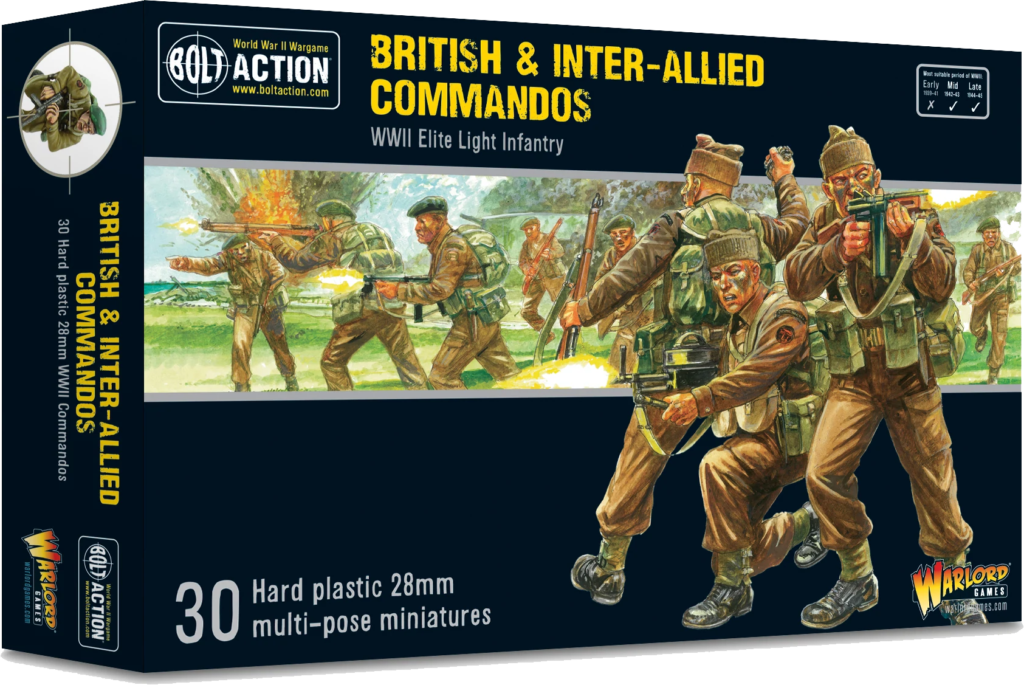 Rising from the ashes of Dunkirk, conceived at Churchill's behest, and recruiting only the very best, the Commandos bring a unique twist to any British Bolt Action force. Freshly equipped with their new plastic box and a full army list from the D-Day: British & Canadian Sectors campaign book, there's never been a better time to add these legendary soldiers to your Bolt Action collection!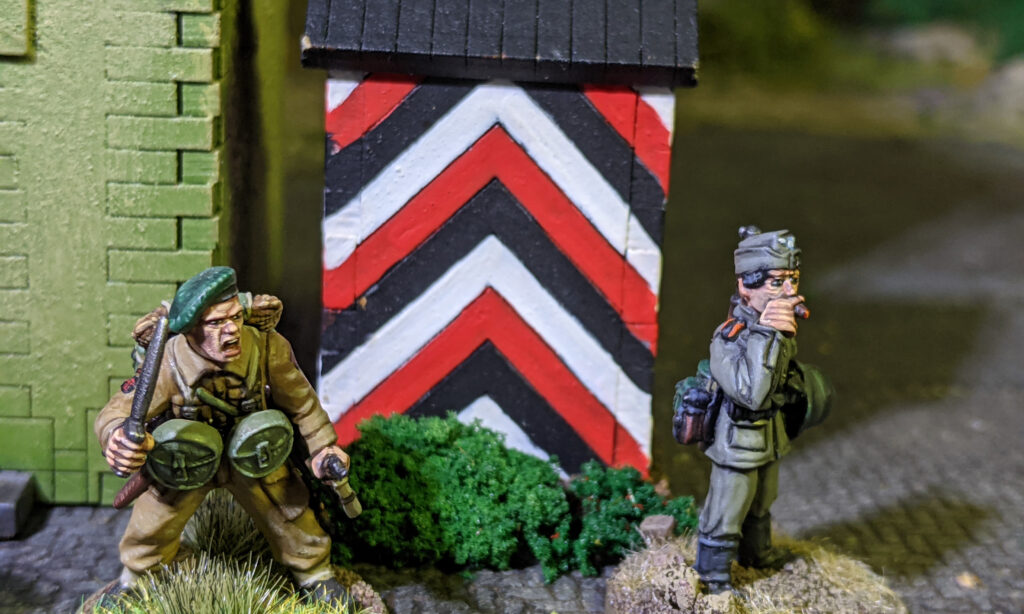 With a dizzying array of weapons and equipment options, the plastic Commandos box is the perfect starting point for anyone wishing to raise a raiding force of their own. Present alongside the familiar Lee-Enfields and battledress, you'll find such iconic weapons as the Vickers K machine gun (beloved for its high rate of fire), the Thompson SMG, and of course the infamous Fairbairn-Sykes fighting knife, emblematic of the Commando formations. In addition, two full sets of heads are included – six each with the famous green beret (adopted in 1942) and the cap comforter, synonymous with the very word "commando", and still worn by some formations to this day! Finally, there's a wealth of extra ammunition pouches, bandoliers, and the enormous "Bergen" rucksacks – with all that gear, these chaps are ready to handle anything the Axis can throw at them! In fact, the sprue is so versatile that I'm pretty sure you could make your entire army out of a couple of boxes…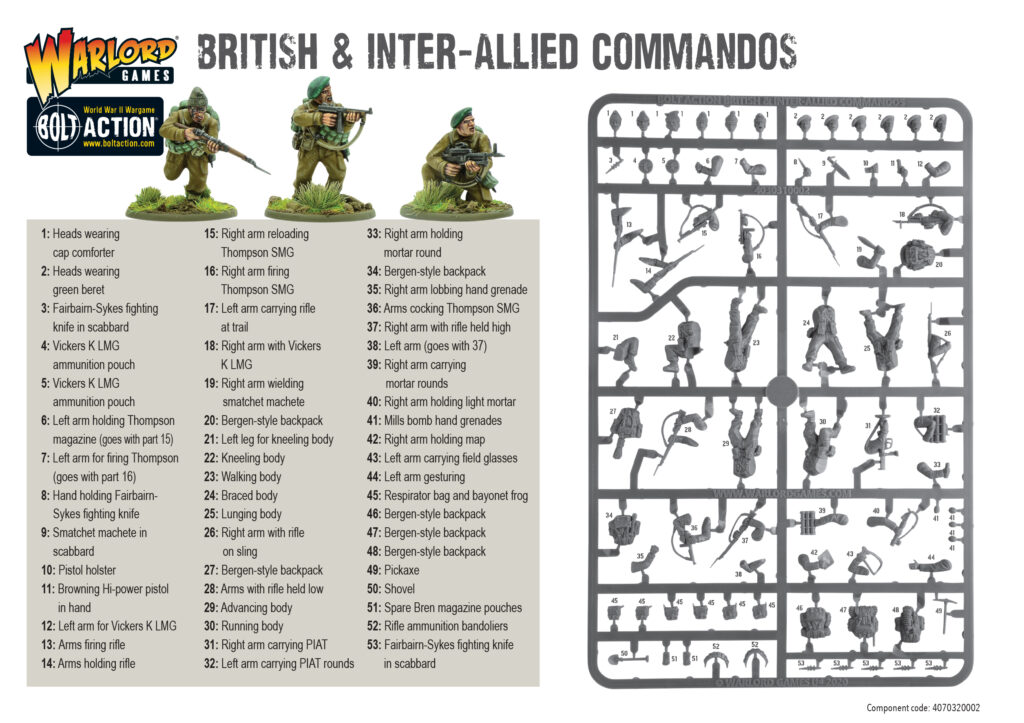 Commandos have been a part of British armies since the very beginning of Bolt Action, but with the recent release of the D-Day: British & Canadian Sectors campaign book they now have their very own army list! No longer will your weapons teams have to suffer the iniquity of being merely "normal" veterans – they've passed the course at Achnacarry, and now they too have the benefits of Commando training! Add to that the wealth of new units and selectors, and there's never been a better time to start your very own force of elite raiders!
Given the enormous flexibility of the kit (and having somewhat rashly boasted that I could do it), let's see exactly what kind of force we can build ourselves from just two boxes (that's 60 models) of Commandos. I'll be using the new army list from D-Day: British & Canadian Sectors, and I've gone for the Mid-War Beach Raiders theatre selector. Who needs tanks when you've got sixty angry Commandos jumping out of their landing craft to sow terror and mayhem behind enemy lines?
Dirty Deeds Done Dirt Cheap – Marcus' 2-Boxes of Commandos List
| Unit Type | Unit Name | Options | Cost |
| --- | --- | --- | --- |
| Infantry (Headquarters) | Commando 2nd Lieutenant | Extra Man | 80 |
| Infantry (Headquarters) | Commando Artillery Forward Observer | | 116 |
| Infantry (Squad) | Mid-War Commando Subsection | 8 Extra Men, Anti-tank Grenades, LMG, SMG x 2 | 214 |
| Infantry (Squad) | Mid-War Commando Subsection | 8 Extra Men, Anti-tank Grenades, LMG, SMG | 212 |
| Infantry (Squad) | Mid-War Commando Subsection | 8 Extra Men, Anti-tank Grenades, LMG, SMG | 212 |
| Infantry (Team) | Commando Light Mortar Team | – | 48 |
| Infantry (Team) | Commando Light Mortar Team | – | 48 |
| Infantry (Team) | Commando Sniper Team | SMG | 70 |
1000 Points, 8 Dice, National Characteristic: Up and At 'Em!
While this list is a touch low on order dice, it's a little deceptive – three 11-man Commando subsections give you some serious staying power, and their anti-tank grenades make them a real handful for careless tank commanders! With only two light mortars to provide smokescreens and the artillery observer (presumably talking to a Royal Navy destroyer just offshore) for some indirect support, the Commandos are likely to be outgunned by many opponents, so it's essential to take the fight to the enemy. Strike hard and fast from reserve, making use of the Behind Enemy Lines special rule to outflank and close with your foe – once in range, launch a furious close assault with your hard-as-nails warriors!

All of this was achieved with just two boxes of the British & Inter-Allied Commandos, with enough spare models for a couple of extra subsections for those bigger games. If you're looking to expand and add some heavier firepower, the next port of call is the wonderfully sculpted range of metal weapons teams and specialists – to make it easier, we've even thrown together a great value bundle (see below). Before you know it, you'll be the commander of an elite force of hardened veterans, and the terror of table-edges the world over!