The recent release of Pike & Shotte Epic Battles coincided nicely with the largest one-day wargames show in Europe, Salute 2023, held at the Excel Centre in London. Keen to show off quite how majestic a massive number of Epic Battles miniatures look upon a tabletop, a general call-out went around Warlord Games HQ to take up arms (well, paintbrushes!) and muster enough painted pike, shot and horse to fill out a spectacular English Civil Wars display board.  No stranger to a paintbrush (or a painting deadline) himself, Warlord Games' own CEO John Stallard took up the call and provided a regiment of dragoons for the occasion.
John selected all the dragoon models from the new cavalry sprue (both mounted and dismounted) as well as any commanded shotte without musket rests, as they serve just as ably to represent dragoons in a firing line. Wanting them to stand out on the battlefield, painted them in a bright yellow – a fairly common colour during the English Civil Wars period. You'll notice he has also attached dragoon guidons (small swallowtail flags) distinguished from the yellow by way of a pale blue.
One of the mounted dragoons has a drum slung across his back – this is simply a piece of a paintbrush cut down and painted to suit.
To really demonstrate the battlefield role of dragoons in miniature, John has surpassed the brief and really gone the whole hog, opting to also model a stand with dismounted dragoons leading the horses behind – ready for a quick escape! As these miniatures do not exist in the Pike & Shotte: Epic Battles range (yet!), John purloined some horse holders from the Black Powder Epic Battles: American Civil War range, though the stirrups needed to be cut down as they were far larger than they would have been in the 17th century, and painted them in appropriate English Civil War colours. We think you'll agree that representing all three stages of dragoon combat is very striking on the tabletop!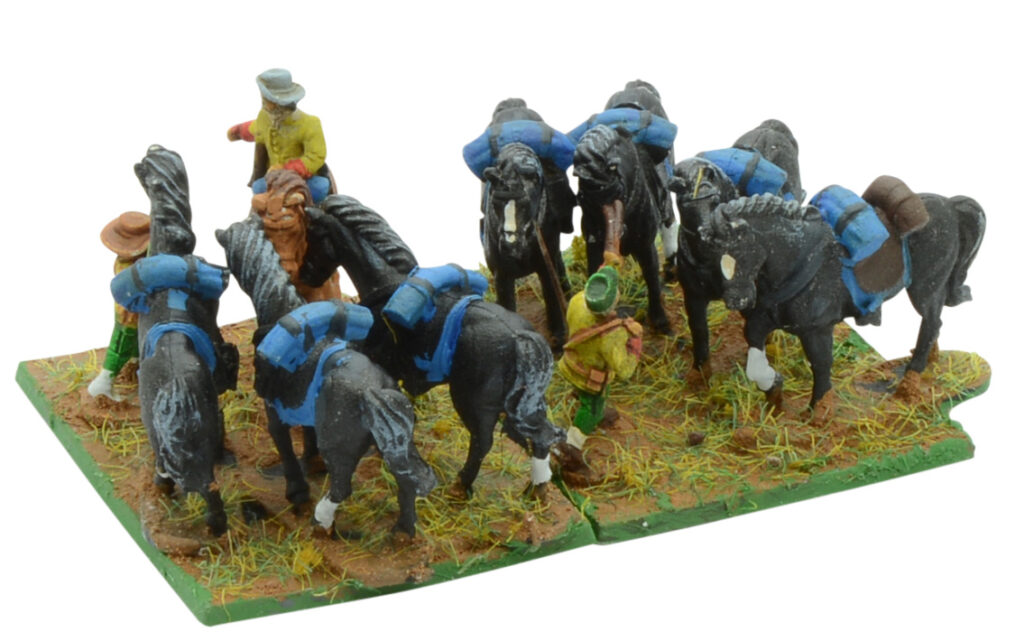 John also painted up a Falconet light gun, a small field ordnance piece.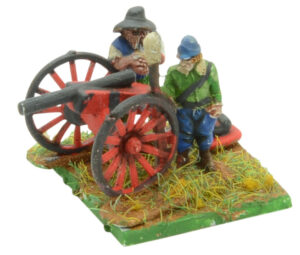 John's dragoons were of course ready in time for the big day, along with regiments from many other volunteers from around Warlord HQ (and beyond). The group effort made for a fantastically eye-catching display board at Salute 50.
Inspired?
You'll find Pike & Shotte Epic Battles dragoons in the Push of Pike battle-set and both the English Civil Wars & Thirty Year's War Cavalry boxed sets. Each Cavalry sprue features 3 mounted and 5 dismounted dragoons, giving you plenty of daring mounted infantrymen to forge ahead of your massed battalia or guard your baggage train.