The Easter Front Bolt Action event recently took place in Melbourne, Australia over the weekend of 16th to 17th April. Brad Morrin, the host of our very own Warlord Games Podcast, was one of the two Tournament Organisers along with Leigh Avery for the two days, which was part of the larger Conquest Games Convention.
Designed to be welcoming to both new players and veterans alike, Easter Front ultimately encouraged the spirit of fun over that of competitiveness. Awards were thus given for the likes of Best Themed Force, Best Painted Army and Best Sportsperson.
In total 18 players faced each other in an assortment of scenarios over six games that resulted in an extremely close race for first place.
It was fantastic to see such beautifully painted armies from all five major nations in the game, as well as some lovely themed Australian, Chinese, Vichy French and Partisan forces.
For the final rankings, a traditional podium system was forgone in favour of awards for the top Axis, Allied and Minor Powers Players. The winners were presented their awards by the 'camera shy' Brad…
Best Axis General
Best Allied General
A player codenamed 'Albert'. We don't have his photograph as it was redacted by the Allied Intelligence Bureau…
Best Minor Powers General
Best Themed Army
Best Painted Army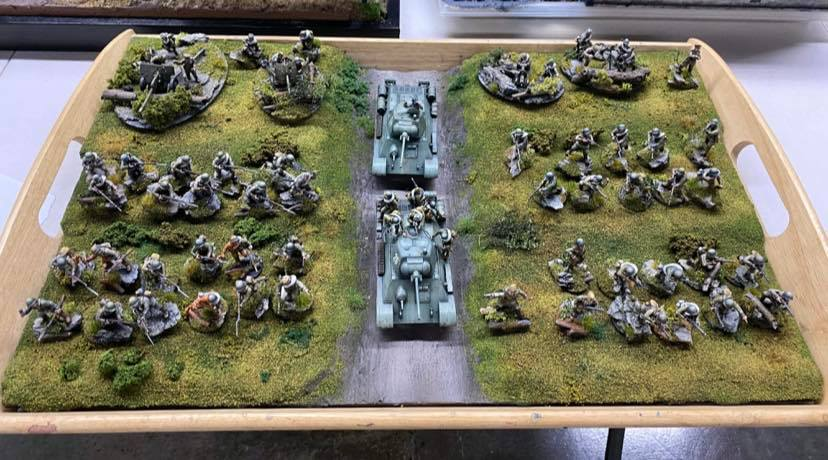 Mentions in Despatches
These lovely-looking armies also deserve a mention:
Thanks to all who participated. Easter Front 2023 is already being planned!