Welcome to the Warlord Games HQ Store in Nottingham. Situated in the same building as Warlord Games' main offices, you can visit us to buy Warlord products or try out our games.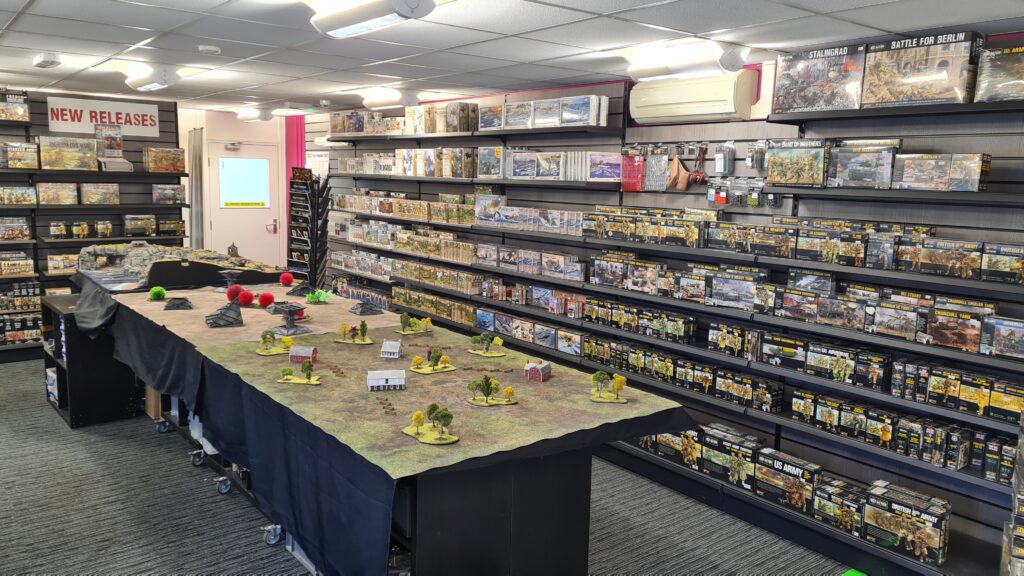 Normal Opening Hours:

Monday 11AM -6PM
Tuesday 11AM -6PM
Wednesday 11AM -9PM
Thursday 11AM -6PM
Friday 11AM -9PM
Saturday 11AM -5PM
Sunday 11AM -5PM
Please call ahead (01157845176) to find out if there have been any changes made to our regular opening hours.
Reasons to Visit
With access to all of the Warlord Games product range thanks to being part of the Head Quarters Site this is a great place to visit for all our hobby goodness!
The store staff are Warlord Games Specialists in the hobby and gamers with a wide knowledge of our product ranges and games able to help you find the product you are looking for as well as suggest paint schemes and answer your rules questions.
The store has three 6ft gaming tables and a dedicated hobby zone with a minimum of four paint stations. Tables and Paint Stations are bookable during our regular opening hours which include two late night club nights (Wednesdays and Fridays).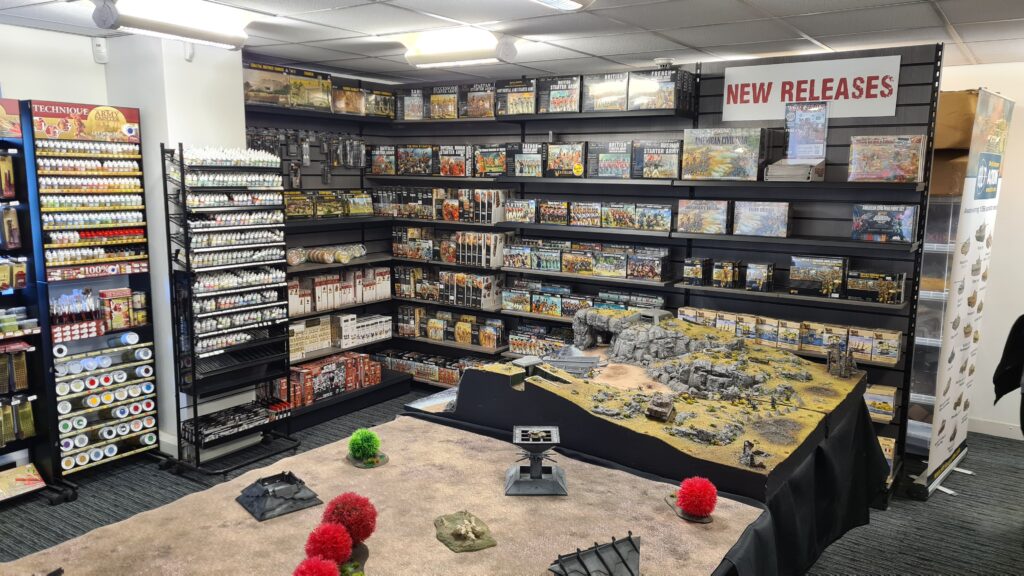 We have five Cabinet Displays full of staff and studio miniatures for our myriad of games. You may also catch a glimpse of models that aren't even released yet!
A variety of offers are always available to our customers so please ask us what we offer currently when you visit. Seen an online bundle or deal? We'll match these where stock is available. (Some of our products are specially ordered for you direct from the manufacturer)
Playtesting and display boards are often done and made in-store so you never know we may offer you a chance to have a go!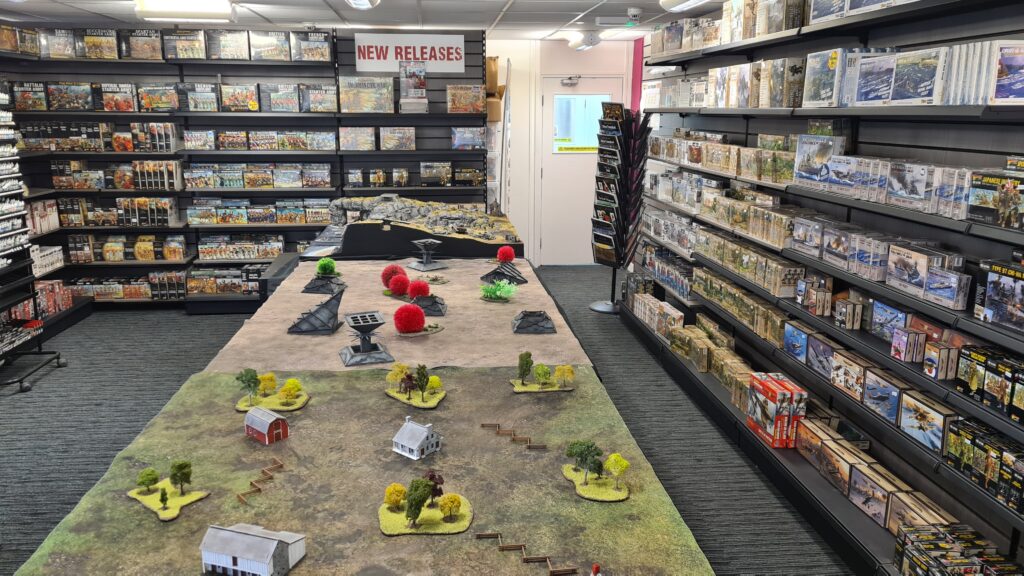 New Feature! Warlord Tours
With the popularity of the tours at the most recent Warlord Games Open Day being even greater than we imagined, we've decided to open our doors to everyone more often!
We put on weekly behind-the-scenes tours of our Nottingham headquarters. Come and see the models painted by the Design Studio, the mountain of figures in our warehouse, and learn all about the manufacturing processes of metal, resin, and Warlord ResinTM.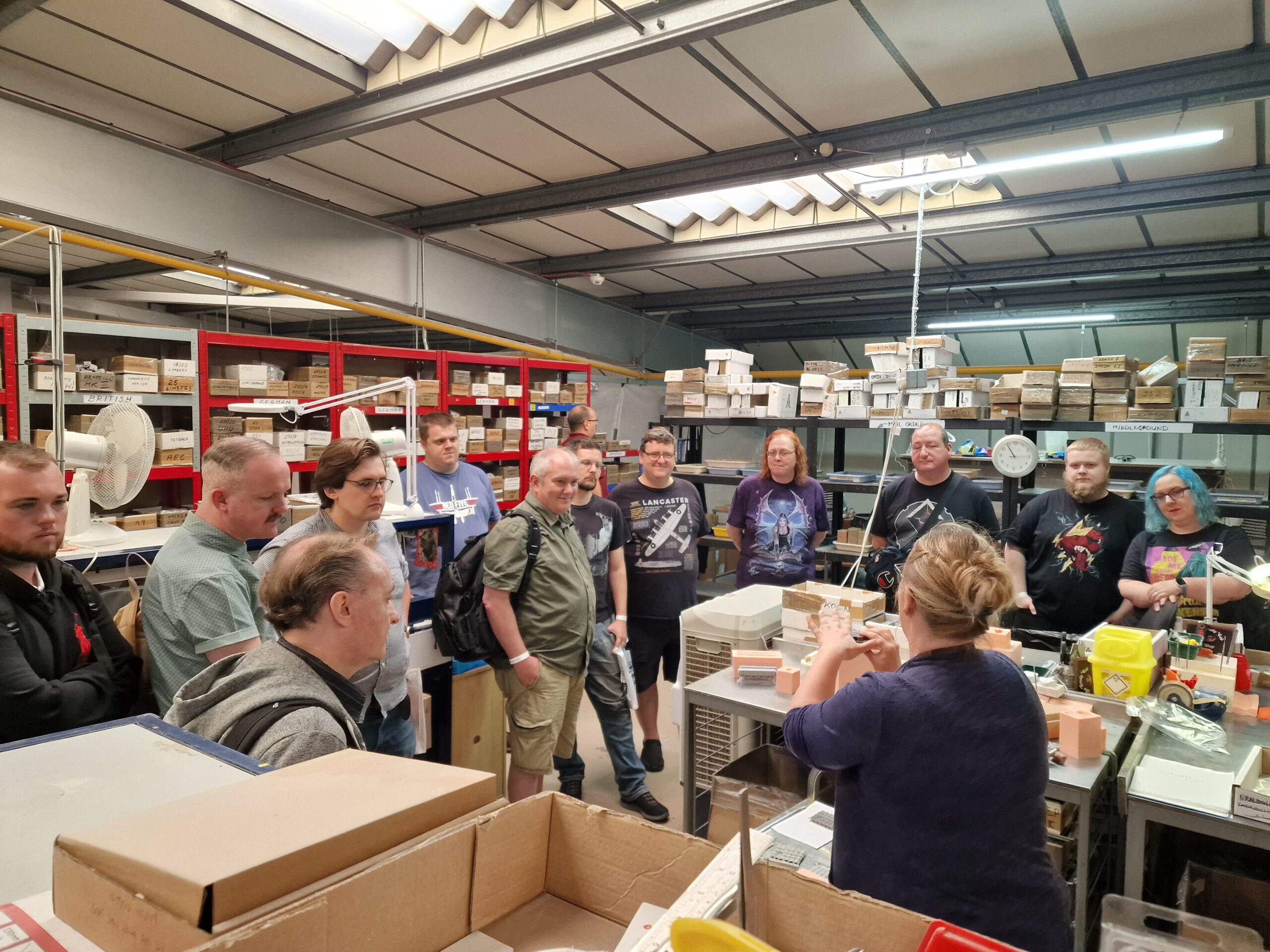 You'll be able to ask those staff present all about the ins and outs of working in the wargames industry! You'll also receive a goody bag of sample figures per tour ticket purchased, from across our ranges, including your choice of an exclusive model from a selected list. We'll even throw in a refreshing tea or coffee!
The tours will be held once per week, starting every Friday at 12:00 – You'll need to book your attendance on a tour at least 24 hours in advance! To book, give our wonderful HQ Store lads a call on 01157 845 176 so they can confirm your place. 
Tickets will cost £15 per person, can be paid on the phone or on the day and we offer free entry for children under 15 (note that they must be accompanied by a paying adult).
We can't wait to welcome you all to the wonderful world of Warlord!
How to Find Us
Warlord Games
1A Central Court
Finch Close
Nottingham
NG7 2NN
United Kingdom