For this edition of Staff's Favourite Figures, I managed to collar Customer Service's own Andrew Batchford to quiz him on (unsurprisingly) the Warlord model he likes the best.
Andrew: "When Marcus asked me about my favourite figure, I really had to stop and think for a bit – there's just so much choice! I went through the models I'd most enjoyed painting recently, and out of those, one clearly stood out.
I've been painting some Pike & Shotte Highlanders lately, and the figure I'm really loving is the chap holding his mug of ale. There's something about him that just makes me chuckle, as so many of our models look so battle-ready and serious (which is, in fairness, usually what you want in a soldier!) while the Highlanders, and this model in particular, have such a carefree and cheerful energy to them, almost like they're out for a bimble rather than charging into battle.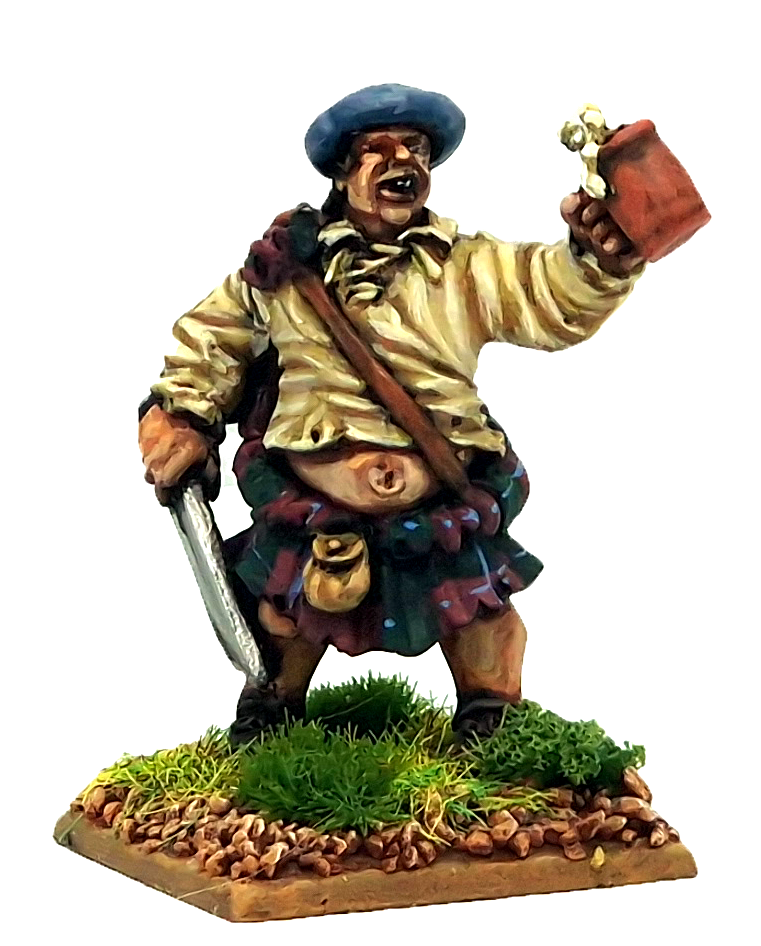 As a painting project, I loved this model as a painting challenge – there were loads of new painting techniques and challenges to try, from the tartan kilt to the froth on his beer mug! I particularly enjoyed painting the face, as the rosy cheeks and five o'clock shadow really bring the model to life, which is always the most satisfying part of the entire process for me!"
Andrew's painted an entire unit of Highlanders which can be seen in our HQ Store's display cabinets (along with many of his other creations) – if you're in Nottingham, why not pop in and say hi?
---
The skirl of the pipes is perhaps one of the eeriest sounds that you can hear, more so if you were a Covenanter soldier in the Civil Wars in Britain 1642-1650 awaiting the approach of Montrose' wild Highlanders!